by Althea Engman
Journal Staff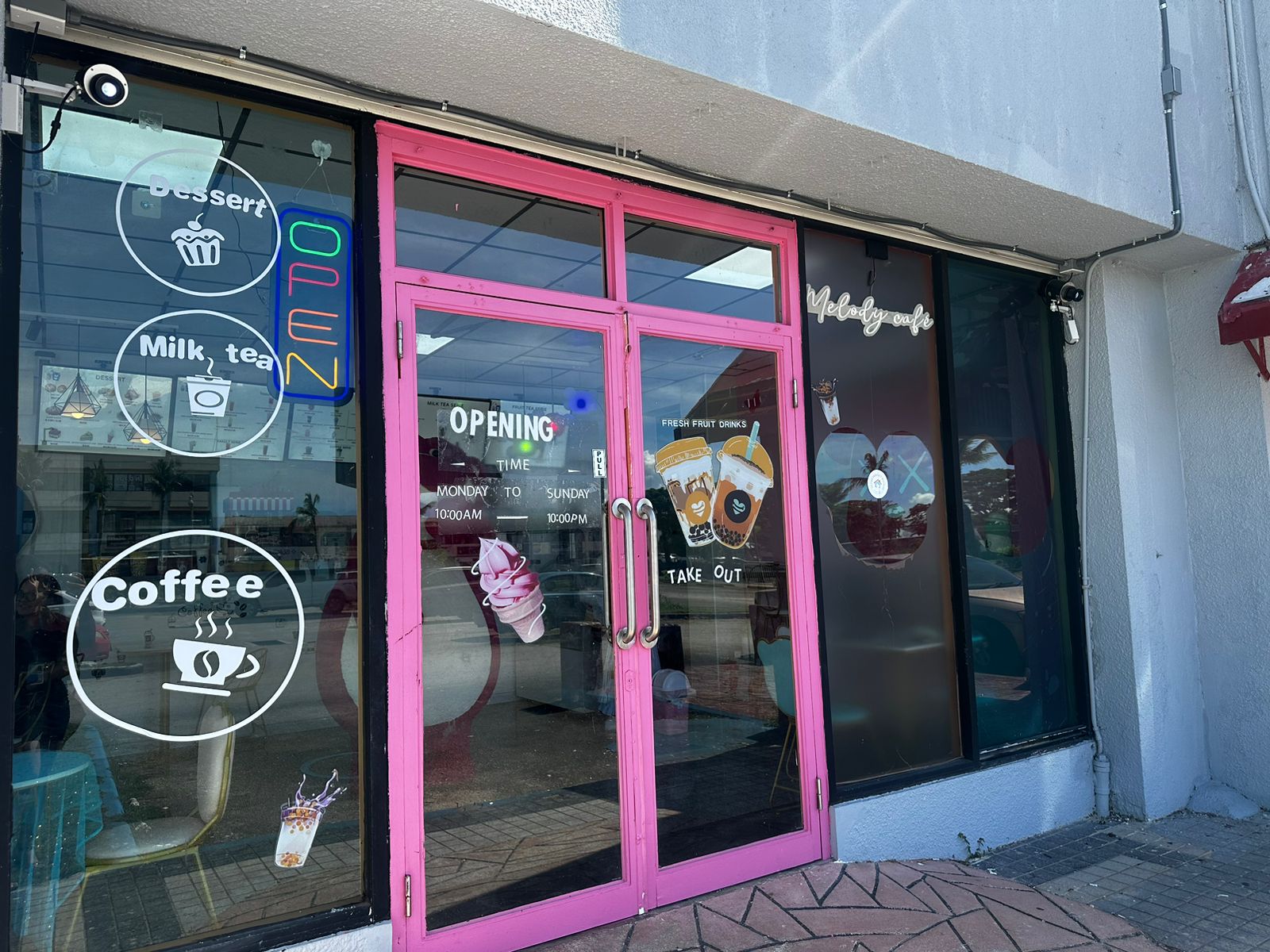 For those looking for unique and picture-worthy drinks, Melody Cafe has recently opened its doors in Tumon, next to the VIP Chinese Restaurant.
The colorful Melody Cafe opened around May with the goal of creating a similar ambiance as cafes in other Asian countries. Eric Han, owner; told the Journal that he and his wife "wanted to create something new so that when people come in, they will have a 'wow" reaction which will lead to taking pictures of the cafe and their order." He added that the restaurant's "character inspired ice creams are only available in China, Korea, Japan, and a few states in the mainland" and now he has made it available on the island.
With the initial investment of between $50,000 to $70,000, the goal of Melody Cafe is to create an aesthetic atmosphere, as well as drinks and desserts that are both excellent in taste and visual. According to Han, "This cafe was created so that the people of Guam would not miss out on what other parts of the world have to offer." He said he "wants to be the pioneer in adding new things to Guam you won't see everywhere else."
Melody Cafe serves fruit teas, milk tea, smoothies, coffee, ice cream, yogurt, popcorn, fried chicken amongst other items. Additions in the future will include mochi, cupcakes, waffles, and birthday cakes.
Han told the Journal that the current menu will constantly change, as the cafe will continue to introduce and offer new items. Opening hours are from 11 a.m. to 10 p.m. For any questions visit the Instagram page
@melodycafe_330.
With a new store location not only in Guam, but now in the Philippines, Hafaloha's desire is for "the "Håfa Adai" mindset and "Aloha" spirit to be combined in you, the customer."
During the pandemic, Hafaloha operated online by selling only apparel and Ice Keki for on island and off island customers.
Co-Owner Tara Kaae – who operates Hafaloha with her husband and co-owner Leonard K. Kaae Jr. – told the journal that although the pandemic made it difficult for Hafaloha to continue operations, the support of people continued to push them forward, especially when online sales shot through the roof and customers constantly asked when the store was reopening.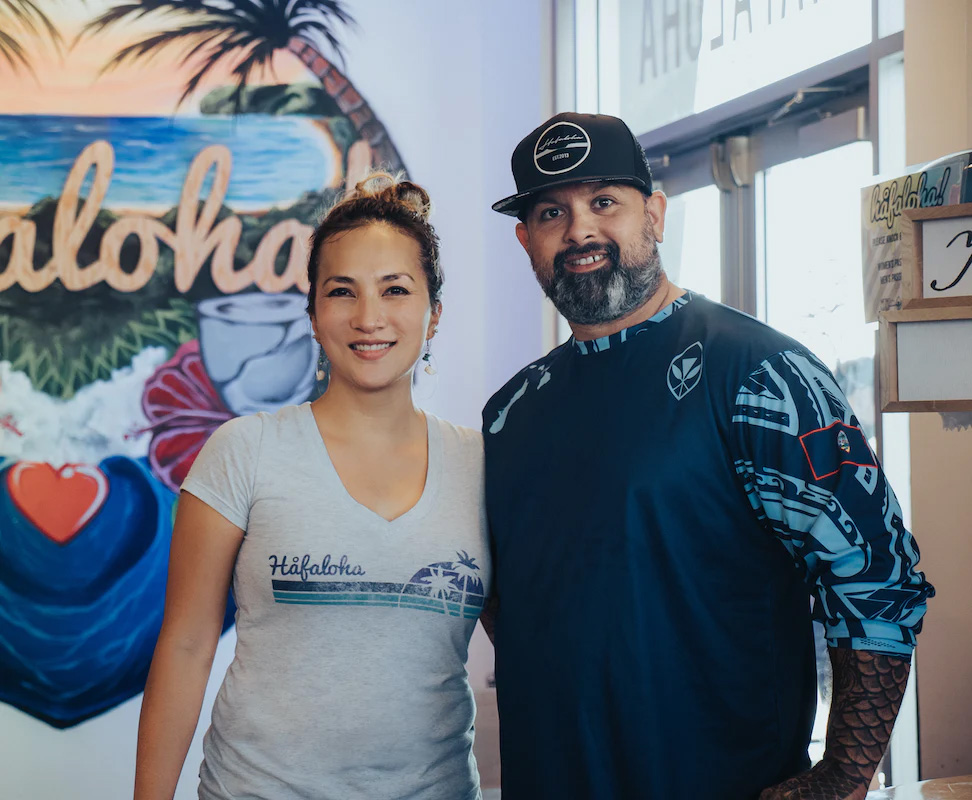 Hafaloha has moved location to the Blue Lagoon Plaza in Tumon.
The newly revamped store offers fresh menu items to include poke, burgers, dumplings, and other appetizers along with a selection of apparel, accessories, and more.
As the business celebrates its Grand Opening with a ribbon cutting ceremony on Sept. 1, guests will be greeted by a happy hour menu, and live music until closing time at 10 p.m.
Hours of operation are Sunday to Thursday, 11 a.m. to 9 p.m. and Friday to Saturday 11 a.m. to 10 p.m.
In addition to its new Guam location, Hafaloha has gone international and expanded the business to Boracay in the Philippines, including desserts and apparel among offerings for those clients.
According to the co-owners, "Our apparel is designed to reflect the beauty of island living, and to bring the warm spirit of the islands to everyone wearing our clothing, no matter where they live. And our desserts — all cool — will refresh you on a hot day with the sweet taste of the islands."
For more information you can visit the Instagram page @hafaloha or the website
hafaloha.com
A new local favorite, Frances Bakehouse – already known for its long lines and selling out quickly – offers handcrafted baked goods to include their Country Loaf, Triple Cheese Roll, Croissants, Fruit Danish, Shortbread, different cookie flavors, and many more is open and ready to serve you. Frances Bakehouse is open Thursday to Sunday, 10 a.m. to 2 p.m., or until sold out. For updates and information visit its website at francesbakehouse.com or on Instagram @francesbakehouse.
Chilis Grill & Bar has introduced new menu items to its wide array of entrees. Items like the Bacon Rancher Burger, Chipotle Fresh Mex Bowl, and Brisket Quesadilla are available now. You can visit
www.chilisguam.com
to view the menu or visit the restaurant location at Tumon Sands Plaza.
mbj