BY MARK RABAGO
Saipan Correspondent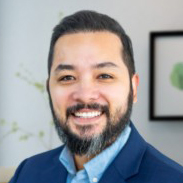 GARAPAN, Saipan — The company behind newly opened Tapped Out and Napu Brewing Co. is not letting criticism affect the way it operates.
AP Group partners Perry A. Inos Jr. and Michael Sheu admit that their company has received biting criticism after it got Building Optimism, Opportunities and Stability Together funding from the administration of Gov. Ralph DLG. Torres.
According to House of Representatives records, the AP Group got $3 million from BOOST, plus a $1 million sole-source contract. 
However, the partners said they'd rather busy themselves in more productive pursuits, as they've clearly invested the money into something tangible with the opening of the microbrewery, a tap room, and restaurant along Micro Beach Road in front of the American Memorial Park in Garapan.
Tapped Out and Napu Brewing Co. held the grand opening on March 18. (See photos in "Focus.")
"Basically, the idea is offering something that the CNMI does not have. We've had a brewery, we've had a bar, but we don't have the best of both worlds. So what we're doing is we are brewing on the spot and serving our craft beer at our bar, Tapped Out. The brewery is Napu Brewery; then the kitchen and bar is Tapped Out," Inos said.
Sheu said with Tapped Out and Napu Brewery they're aiming to be Saipan's No. 1 watering hole and a tourist destination for the restaurants, hotels, and other related businesses that are in close proximity to the new businesses.
Under the 1-in-3 concept Inos and Sheu are propagating, AP Group has sought the help of Black Hops Brewing president Michael McGovern out of Queensland, Australia, and Daryl Babauta, who is one of the first local chefs in the NMI, as consultants for the brewery and food and beverage side, respectively. 
In addition, Tapped Out and Napu Brewing has also tapped services of next-door neighbor Angry Penne to help make its unique menu.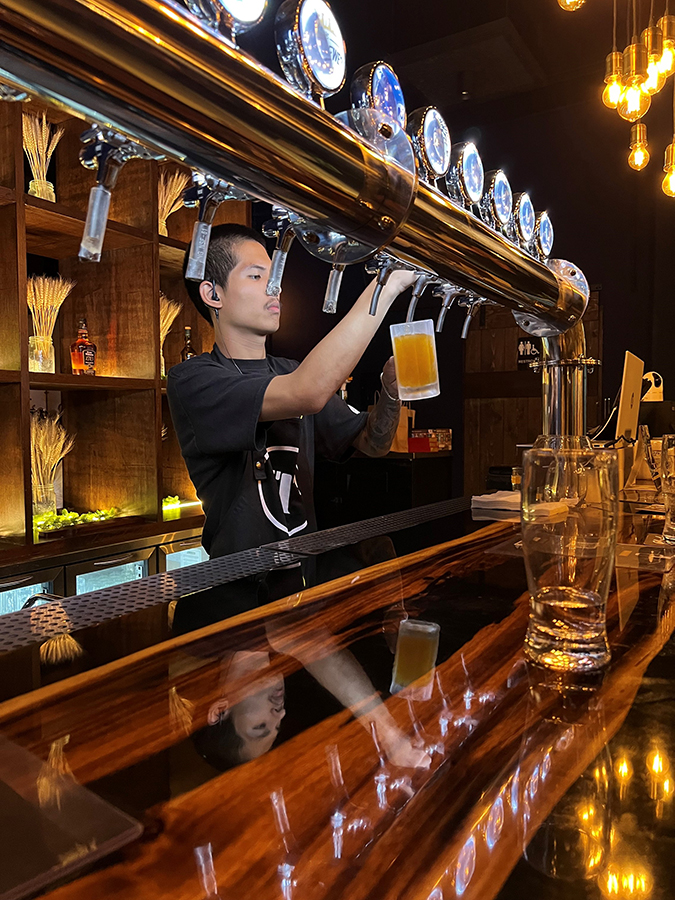 Since it's also a microbrewery, some of the craft beers available at Tapped Out include Summer Blond, which is a complex, clear, mid-strength ale, slightly sweet and dry, pale in color and low in bitterness; Chagi Par IPA, which is a floral, fruity, citrus-like, piney or resinous variety hop character beer; and Stone Lager, which has a very clean and crisp taste and is a lighter and more mild tasting beer.
Inos and Sheu said they've not really responded too much to BOOST criticism, preferring to just deliver on their promise.
"We took a point within the company, just not to comment on that. …We know that we are working hard. We know that we have hardworking employees and we foster a lot of jobs — 25 of them to be exact. We went from proof of concept to proof of work to reality. It's legit. We're building jobs and we're building an industry," Inos said.
Tapped Out and Napu Brewing also are by no means the last of AP Group's investments, as the group has a pharmacy, a daycare center, virtual event delivery services, and a tourist app in the works, in addition to other businesses already existing. 
"AP Group is a consortium of different types of businesses. We have AP Consulting Group, which handles the technical aspect in terms of supporting engineering companies. We've partnered — or we are a sub under engineering companies for certain projects. We also have AP Solutions, which is a technology, hardware, and software custom software company. We have AP Developers, which is a property management and investment company that invests in certain types of entrepreneurial opportunities. Then, affiliates of AP Group would be Napu Brewing; Marianas Pharmacy, which is coming up … and then we have Dream Play, which is a learning center for kids," Inos said.
Aside from the NMI, AP Group also has offices in the Philippines at the Bonifacio Global City as well as in Guam, where AP Solutions is seeking to gain a foothold to meet the territory's technology needs.
Tapped Out and Napu Brewing Co. is open from 4 p.m. daily and is located on the ground floor of Hotel One, next to the Common Wealth Cannabis Co. and Angry Penne along Micro Beach Road. For more information, call (1-670) 488-2739, check www.tappedout.mp, or social media pages. mbj