A busy month for the US military in the Pacific

The biennial Air Force exercise Mobility Guardian began July 5, involving about 3,000 personnel in exercises across the Pacific. The training exercise – which will conclude July 21 –has participation by Australia, Canada, France, Japan, New Zealand and the United Kingdom, as well as the U.S.

Previously the exercise took place in the U.S. mainland.

Andersen Air Force Base confirmed July 15 the exercise was taking place in the Indo-Pacific this year.
In addition, B-52s and personnel from the 20th Expeditionary Bomb Squadron at Barksdale Air Force Base, La. arrived in Guam on July 5, supplementing the B-52s that arrived at Andersen in mid-June from Minot Air Force Base in North Dakota, according to the Pacific Air Force.
As the Journal earlier reported, the Terminal High-Altitude Area Defense or THAAD battery assigned to Guam was deployed together with and a Patriot launcher to Rota and Tinian to "exercise emerging capabilities," the Department of Defense said.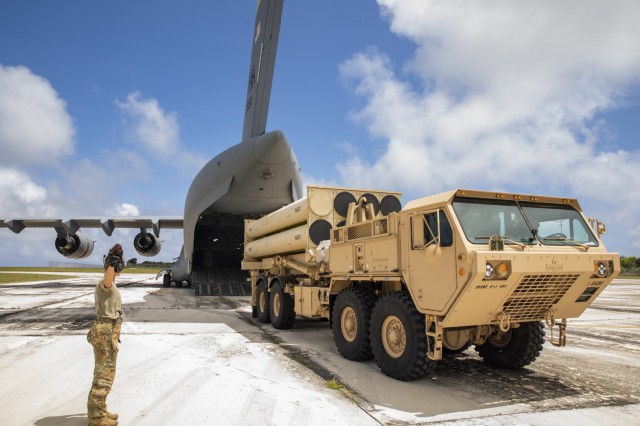 Kwajalein base to get "space fence"
L3Harris Technologies Inc. of Colorado Springs, Colo., has been awarded a $17 million contract modification to a previously awarded contract for Space Fence System Sustainment Services. The modification brings the total cumulative face value of the contract to $705.85 million.
Work will be performed in Kwajalein Atoll in the Marshall Islands as well as three bases in Colorado Springs, Florida, and Alabama and is expected to be completed by Jan. 31, 2024, according to a July 14 release from the U.S. Department of Defense. The Space Systems Center Directorate of Contracting at Peterson Space Force Base, Colorado Springs, Colo., made the award.
Kwajalein hosts the U.S. Army Garrison Kwajalein Atoll, which encompasses the Ronald Reagan Ballistic Missile Defense Test Site.
 
Space Fence radar provides detection, tracking and accurate measurement of space objects, including satellites and orbital debris, primarily in low-earth orbit.