Community First Opens New Hagåtña Headquarters
Community First Guam Federal Credit Union's newly built Hågatña Headquarters and Member Service Center is now open.
The opening comes as the island's oldest local credit union celebrates its 60th Anniversary, according to a press release.
The headquarters is located along Route 4, between West O'Brien Drive and Chalan Santo Papa. According to a press release, members can conduct their transactions through a walk-up service, the drive-thru teller lane (enter from the Martyr Street entrance next to the Guam Library), and the ATM located at the front of the building. The new headquarters boasts ample parking, and the building can be accessed from both Route 4 and Martyr Street.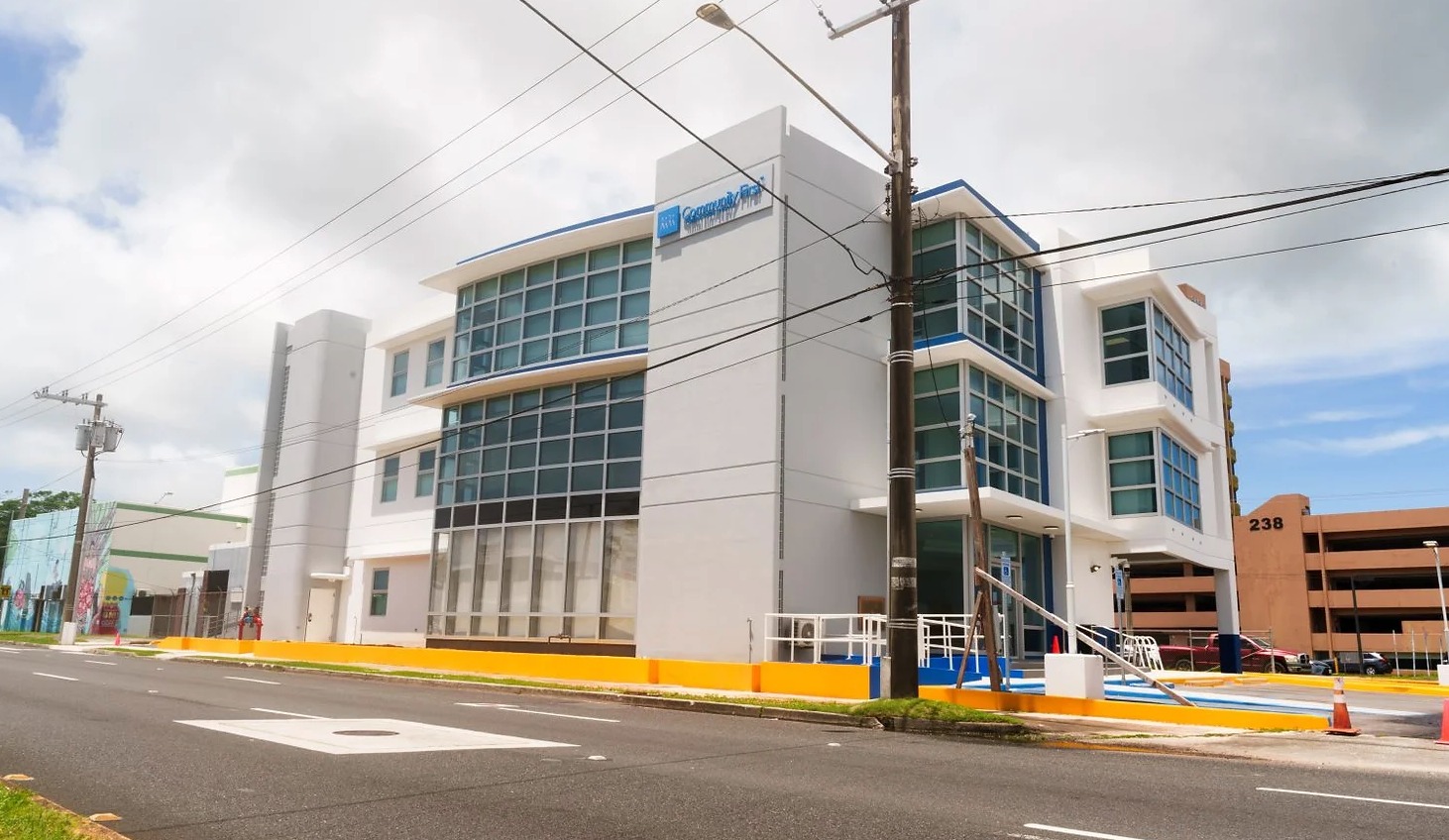 The Hågatña location is open Monday through Friday from 9 a.m. to 5 p.m. and on Saturdays from 9 a.m. to noon. 
Community First also engaged local artist Joshua Agerstrand to design a mural that would honor its members and incorporate cultural pride, according to the press release. The mural is in progress and located along the drive-thru teller lane. The community is invited to view the art in progress, and the final mural will be revealed on Community First's social media pages (@cfirstguam on Facebook and Instagram).
The credit union has four Member Service Centers in Hagåtña, Tamuning, Dededo, and Guam's first Student-Run Service Center in Mangilao. Guamanians can learn more about the credit union online at cfirstguam.com or on Facebook and Instagram (@cfirstguam).
---
Free virtual conference for businesses, entrepreneurs looking to export products  
Local businesses and upcoming entrepreneurs interested in exporting their products are invited to attend a free virtual conference on Sept. 14 from 8 a.m. to 12:45 p.m.
Guam Economic Development Authority, Small Business Development Centers, GUMA, Small Business Administration are putting together what's being billed as an interactive conference. Organizers aim to "provide insight, resources, and access to export opportunities," according to conference fliers. "Learn from businesses who are exporting in international markets as well as from regional and national experts with resources that can help you."  
---
9th Annual Guam Nikkei Association Proa Lantern Floating Ceremony
The 9th Annual Guam Nikkei Association Proa Lantern Floating Ceremony will be held Sept. 17 at 5:30 p.m. at the Governor Joseph Flores Memorial Beach Park (Ypao Beach).
"The Proa Lantern Floating Ceremony is a symbolic event to give respect and honor to our loved ones who have passed before us in the spirit of love, harmony, understanding and inafamaolek," according to a Guam Nikkei Association press release.
The event will open at 2 p.m. at the main pavilion at Ypao Beach where individuals will be able to register for a proa lantern and design/write messages to their departed loved ones onto the lantern sleeves. The sunset ceremony will begin at 5:30 p.m. with a traditional chant and special words from community members who have experienced tragedy and loss in their lives. The highlight of the event will be the lighting of the latte torch and over 300 proa lanterns which will then be floated on Tumon Bay, carrying personal messages in honor of our loved ones along the water's currents.
The event has grown in partnership with various community organizations such as the Chinese Chamber of Commerce, Filipino Community of Guam, Japan Club of Guam/ Consulate General of Japan, Korea Association of Guam/Korean Sports Association of Guam, Young Men's League of Guam, Guam Chamber of Commerce, Guam Visitors Bureau, and the Tumon Bay Rotary Club of Guam. mbj