Atkins Kroll Inc. donated backpacks, tennis shoes, and water bottles to Harvest House. Donations were collected throughout the summer and this initiative is part of AK's Community Matters program.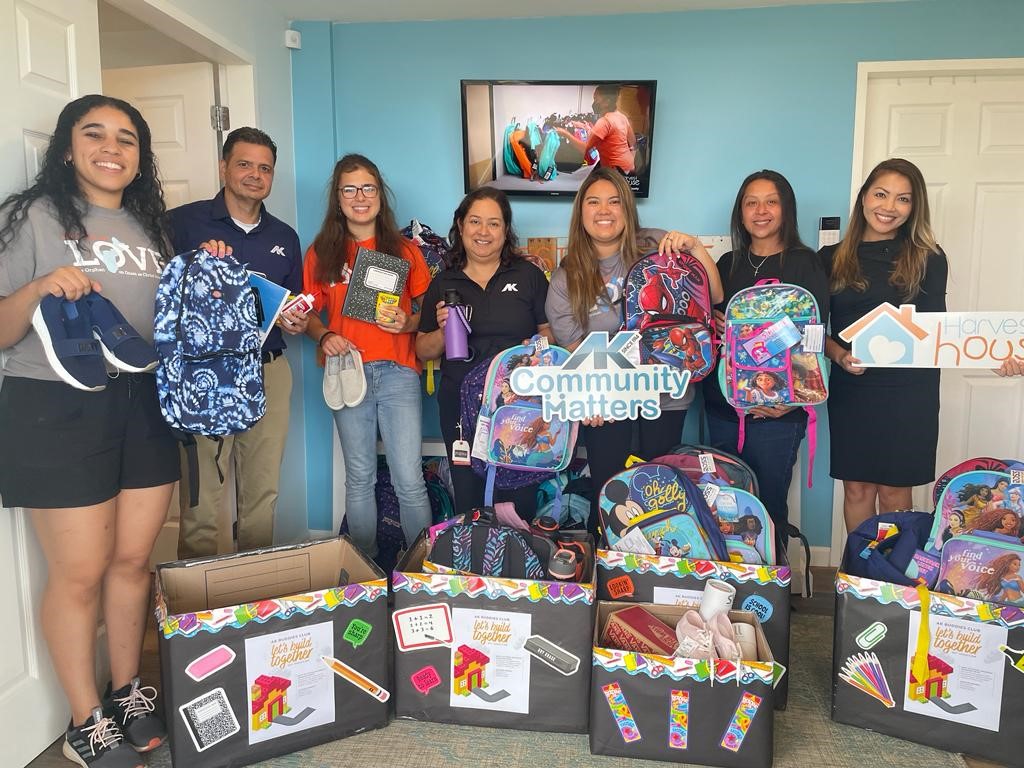 The PMC Community Foundation donated $20,000 to the Guam Chapter of the American Red Cross.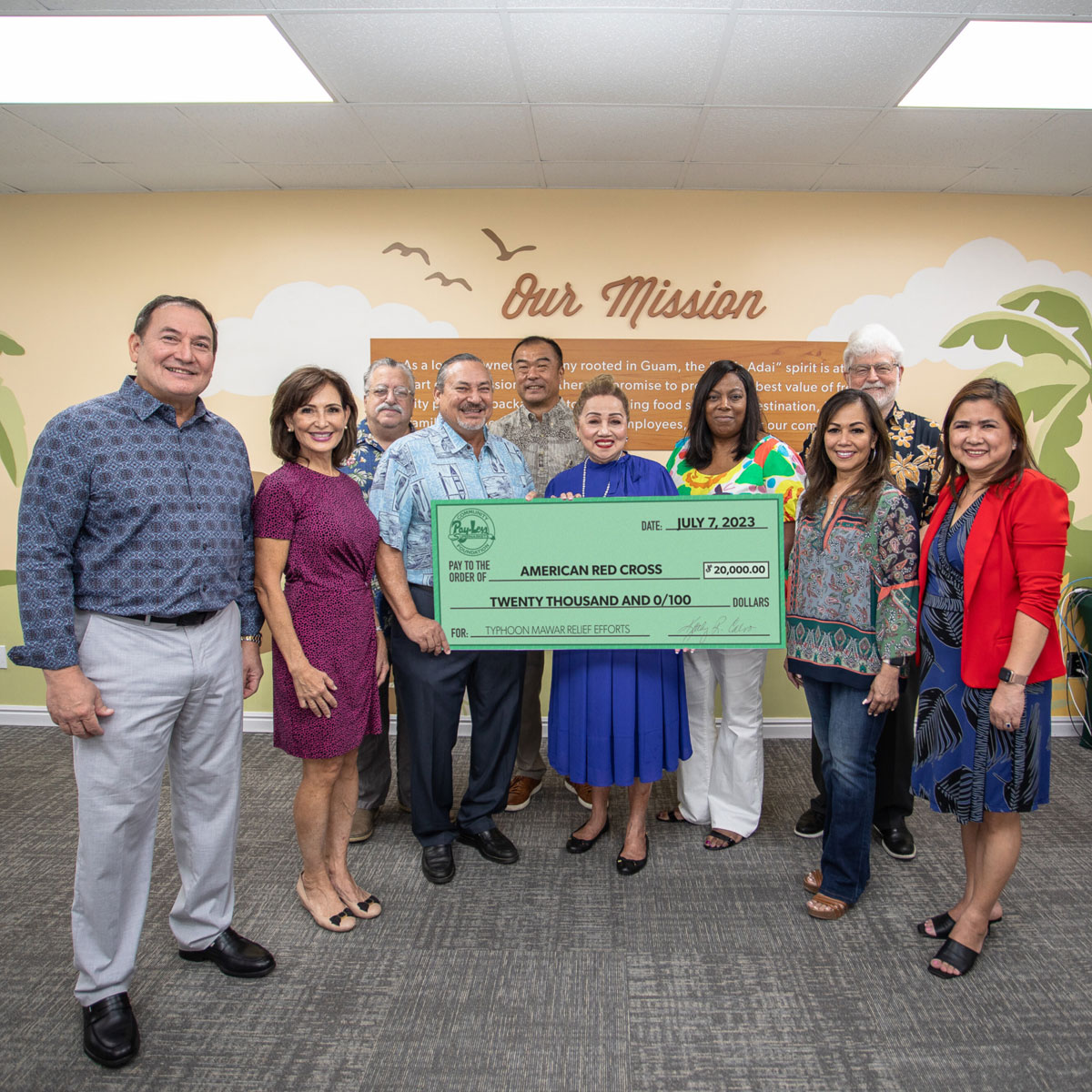 The Korean Association of Guam hosted the 50th Anniversary Scholarship Award Ceremony and awarded $50,000 in scholarships plus a number of iPads to 50 students who passed two screenings, out of a total of 150 scholarship applicants.
Recipients were 28 Koreans and 22 local residents, and the 50 winners were selected to commemorate the 50th anniversary of the Korean Association of Guam, which fundraised for the scholarships for six months.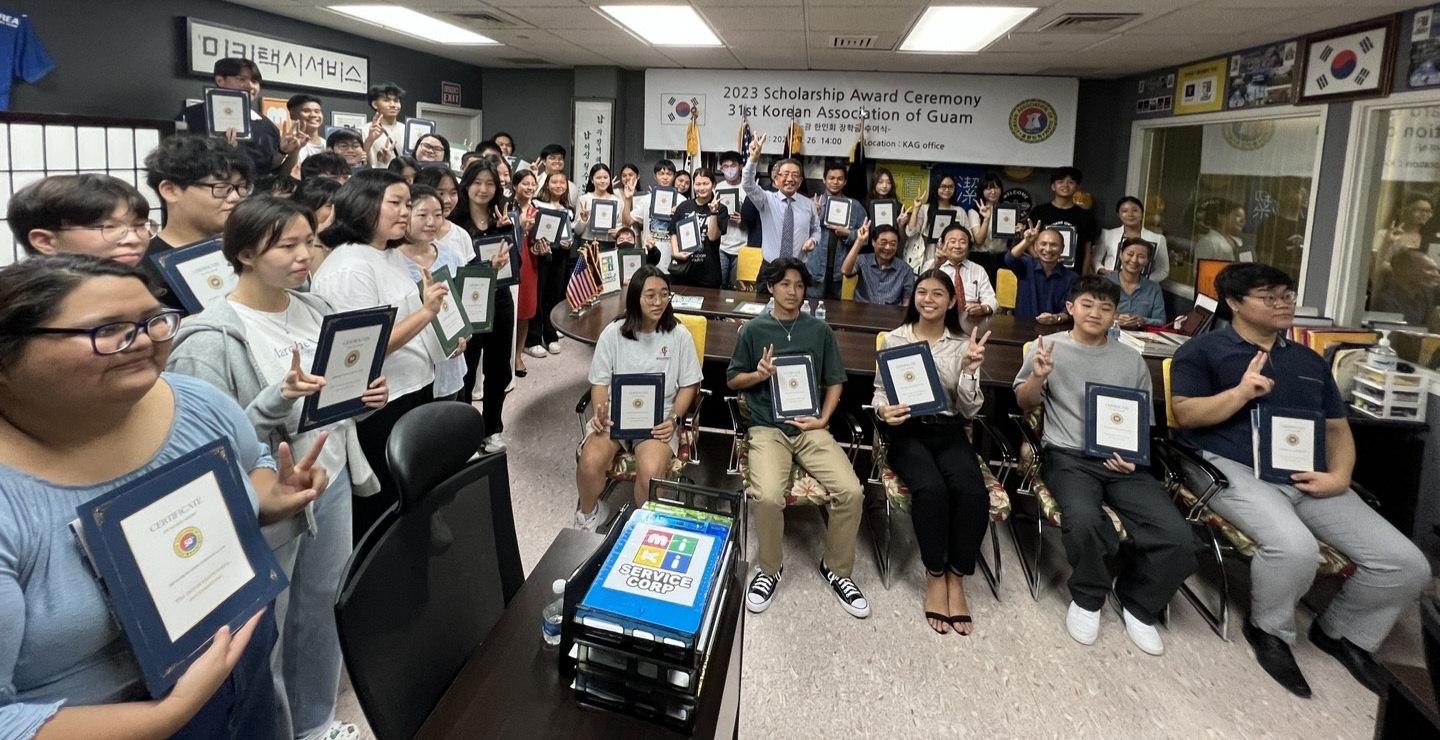 GTA hosted a donation drive in July for Harvest House by placing collection boxes at the GTA Experience Center, the Micronesia Mall store and its headquarters. Donations included backpacks, shoes, and beverage bottles.
Members of the Guam National Guard have been volunteering in their free time to prepare campuses at Guam Department of Education schools. These include PC Lujan Elementary School, Oceanview Middle School, Southern High School, Talofofo Elementary School and Merizo Elementary School.
The Guam Department of Agriculture and GAIN Spay & Neuter Island Pets program hosted a community service event at Inalahan Mayor's Office to perform spay and neuter surgeries for 200 dogs and cats. While some residents will be charged $50, the department and GAIN will launch a new surgery sponsorship program, as part of SNIP, for residents who present their SNAP/EBT card at registration. The sponsorship program will cover the cost of the surgery.
The Mariana Islands Chapter of the National Society of Daughters of the American Revolution donated cases of menstrual products to the Bureau of Women's Affairs for Guam Department of Education student menstrual products needs for the start of the school year.
The donations were made by DAR members nationwide and worldwide. 
The Mariana Islands Chapter of DAR also donated menstrual products to Island Girl Power, Sanctuary, and Catholic Social Services.
Companies supporting the Sept. 2 Marianas Tourism Golf Classic at LaoLao Bay Golf & Resort through hole-in-one sponsorships include Joeten Motors, 2023 Honda HR-V; $10,000 shopping spree from Top Shelf Wines & Spirits; Triple J Saipan, $5,000; and Island Training Solutions, $5,000.
Triple J is also donating prizes from Payless Superfresh and Truckload Store, Great Harvest Bread Co., Surf Club restaurant, Surfrider Resort Hotel, and Hertz/Dollar Car Rental.
GTA is sponsoring the University of Guam's Triton Esports Team and as official Master-Level Sponsor has committed $5,000 to fund athlete stipends.
The Esports program requires scholarship athletes to give eight hours a week to game training. Team members are also tasked with another eight hours of skill building through physical fitness, mental health checkups, an esports industry curriculum and hands on experience in the field.
Truckload Store, Great Harvest Bread Company, Surf Club restaurant, Surfrider Resort Hotel, and Hertz/Dollar Car Rental.
Other hole-in-one prizes at the tournament are a 2023 Honda HRV Sport from Joeten Motors, $5,000 cash from Island Training Solutions, and a $10,000 shopping spree from Top Shelf Wines & Spirits. m
bj