Through a matching program, Coffman Engineering Inc. employees donated $12,435 to the Guam Chapter of the American Red Cross. Employee donations were matched dollar-for-dollar by Coffman's Pacific Region offices for a total donation of $24,870.
Coffman also donated $25,000 to boost the company's Emergency Assistance Fund, supporting employee hardship grants, including recovery from the typhoon.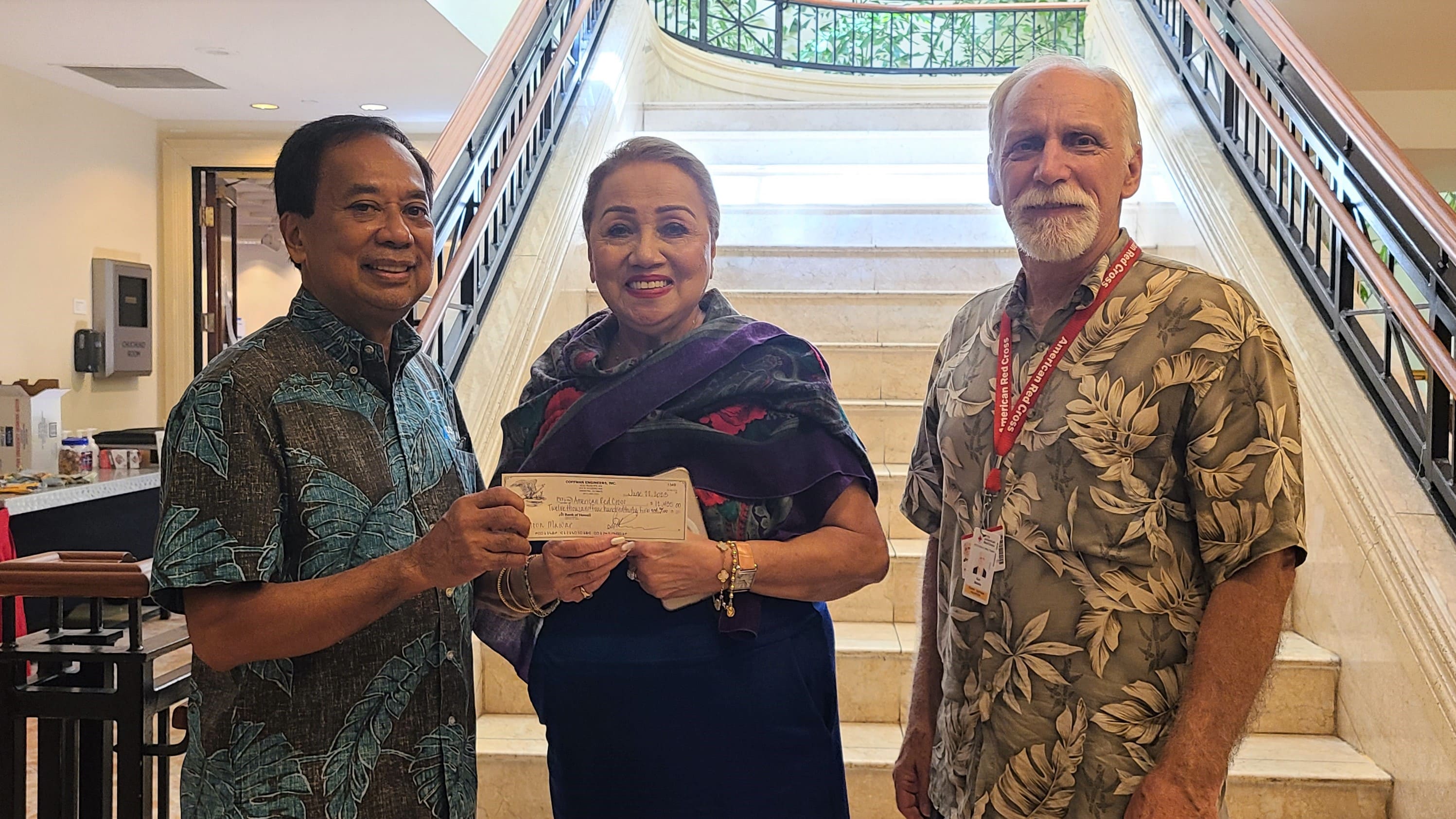 The Sons and Daughters of Guam Club, the Guamanian Community Club of Sacramento, the House of Chamorros, the Pacific Island Ethnic Art Museum, the Kutturan Chamoru Foundation, Håle' Para Agupa', Gi Matan Guma, Gallup Solar and inafamaolek.us – all CHamoru organizations based in the continental United States donated 50,000 pounds relief supplies after Typhoon Mawar hit Guam and Rota.
Pay-Less Markets Inc., through its affiliates PDC Wholesale and Pay-Less Logistics, partnered with the Micronesia Climate Change Alliance to load the containers of supplies. Those were delivered by Matson Navigation Co. to the PDC Wholesale Warehouse for off-loading and distribution to seven mayor's offices and ten organizations.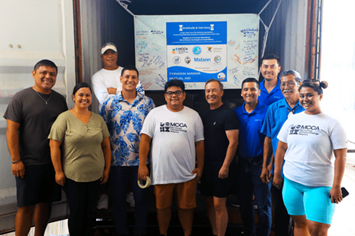 Cycles Plus donated a Kawasaki Ultra LX Jet Ski to the Search and Rescue Division of the Guam Fire Department as part of the company's efforts to support Typhoon Mawar recovery efforts.
The Kawasaki JetSki will be stationed at the Hagat Marina and will be used for rescue missions, allowing for quicker rescue times for distressed swimmers and boats in the south Joey Crisostomo, president of Cars Plus and Cycles Plus hands the keys to the Kawasaki jet ski to Fire Chief Joey San Nicolas.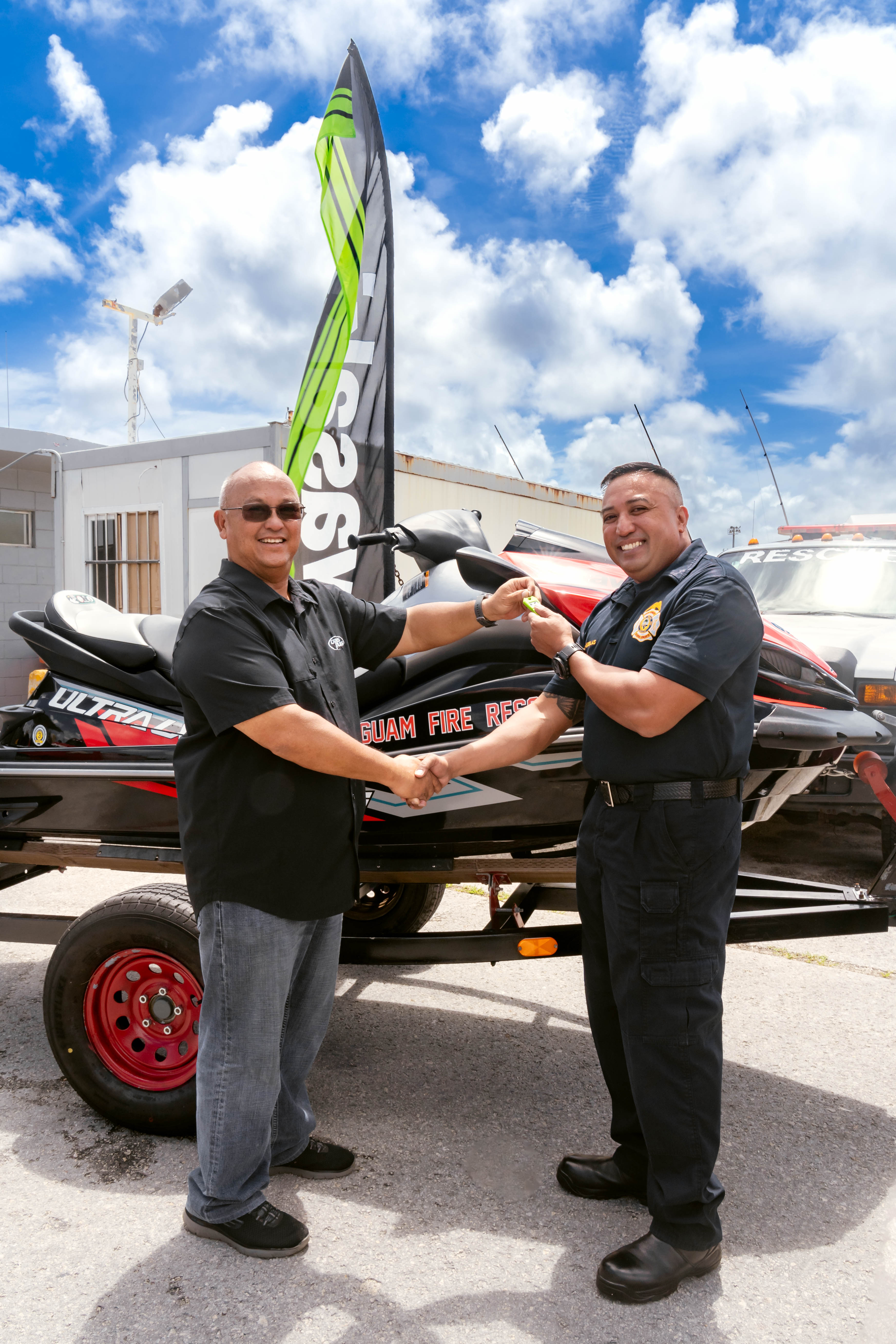 Coast360 Federal Credit Union donated $25,000 to the American Red Cross Guam Chapter's Typhoon Mawar disaster relief efforts.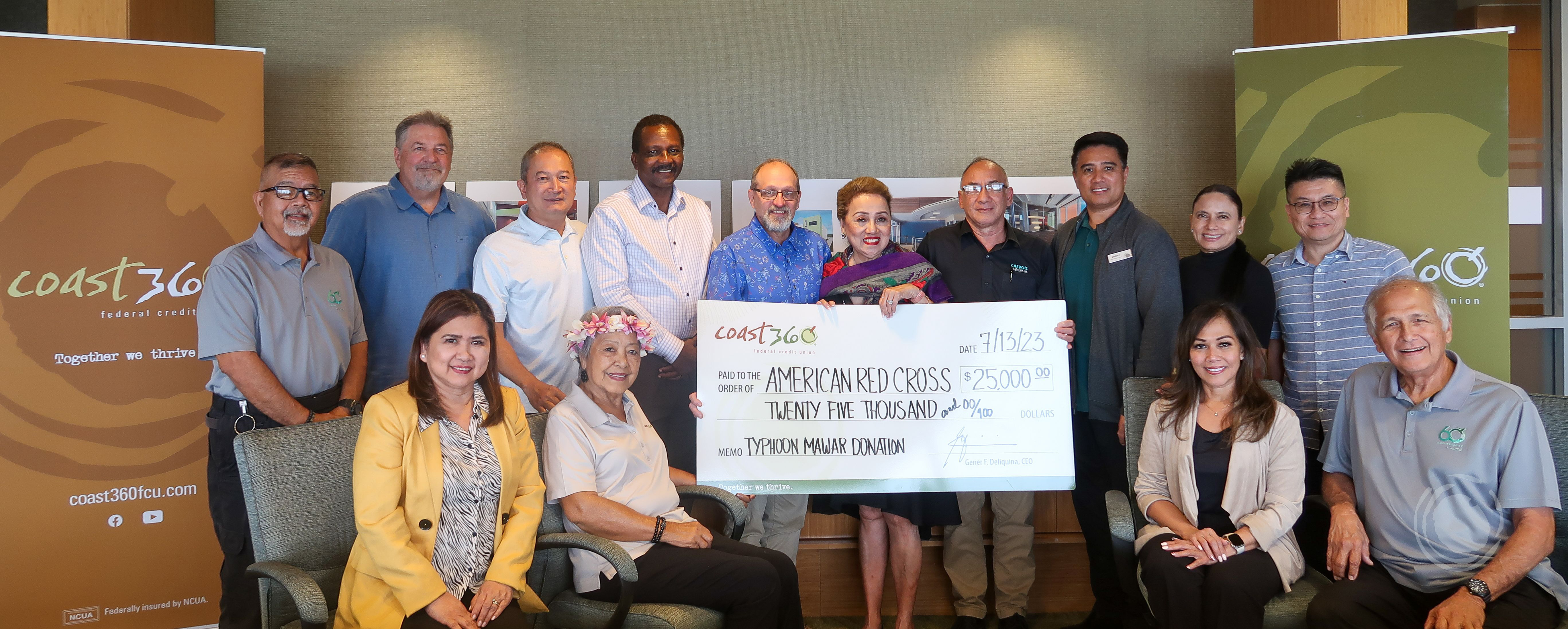 After Typhoon Mawar, students of the Guam Community College gave 315 free haircuts across Guam, worth about $11,025. The events were organized by the Office of Senator Dwayne T.D. San Nicolas, in partnership with Guam Community College's Cosmetology Program.
Additionally, senators San Nicolas, Roy A.B. Quinata, Joe S. San Agustin, and Amanda Shelton distribute 450 free hotdogs during the Yigo event.
 
The Church of Jesus Christ of the Latter-day Saints Humanitarian Division donated a new 35-kilowatt generator and a forklift to the Salvation Army's Guam Corps.
The organization's previous generator failed after the storm. The forklift will support the organization's food pantry. mbj