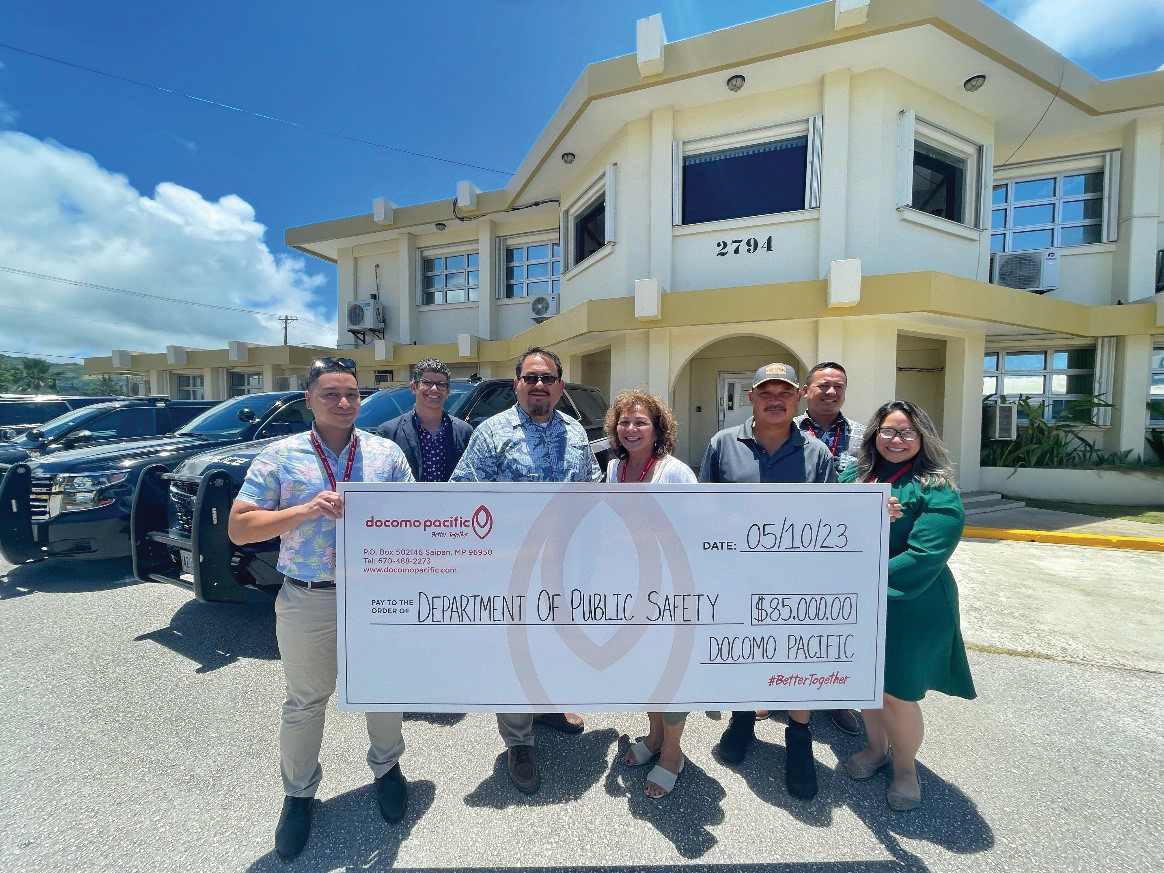 Docomo Pacific
donated more than $80,000 worth of security cameras to the Department of Public Safety in the Northern Mariana Islands.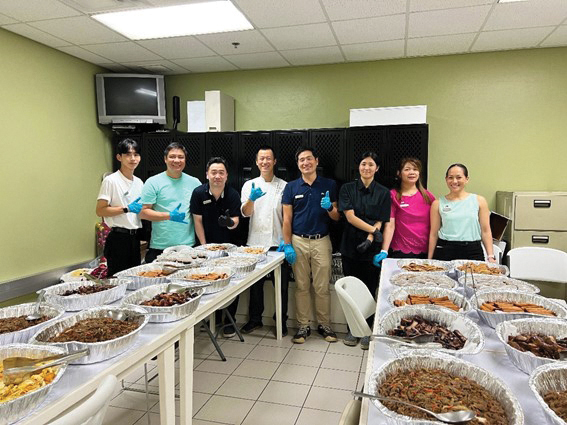 The Westin Resort Guam
donated essential nourishment totaling 150 meals to first responders, primarily for Guam Homeland Security – Office of Civil Defense and members of the Federal Emergency Management Agency dealing with the aftereffects of Typhoon Mawar.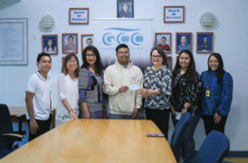 The Association of Government Accountants Guam Chapter scholarship program awarded $500 to Guam Community College student, Cleo Ylalim.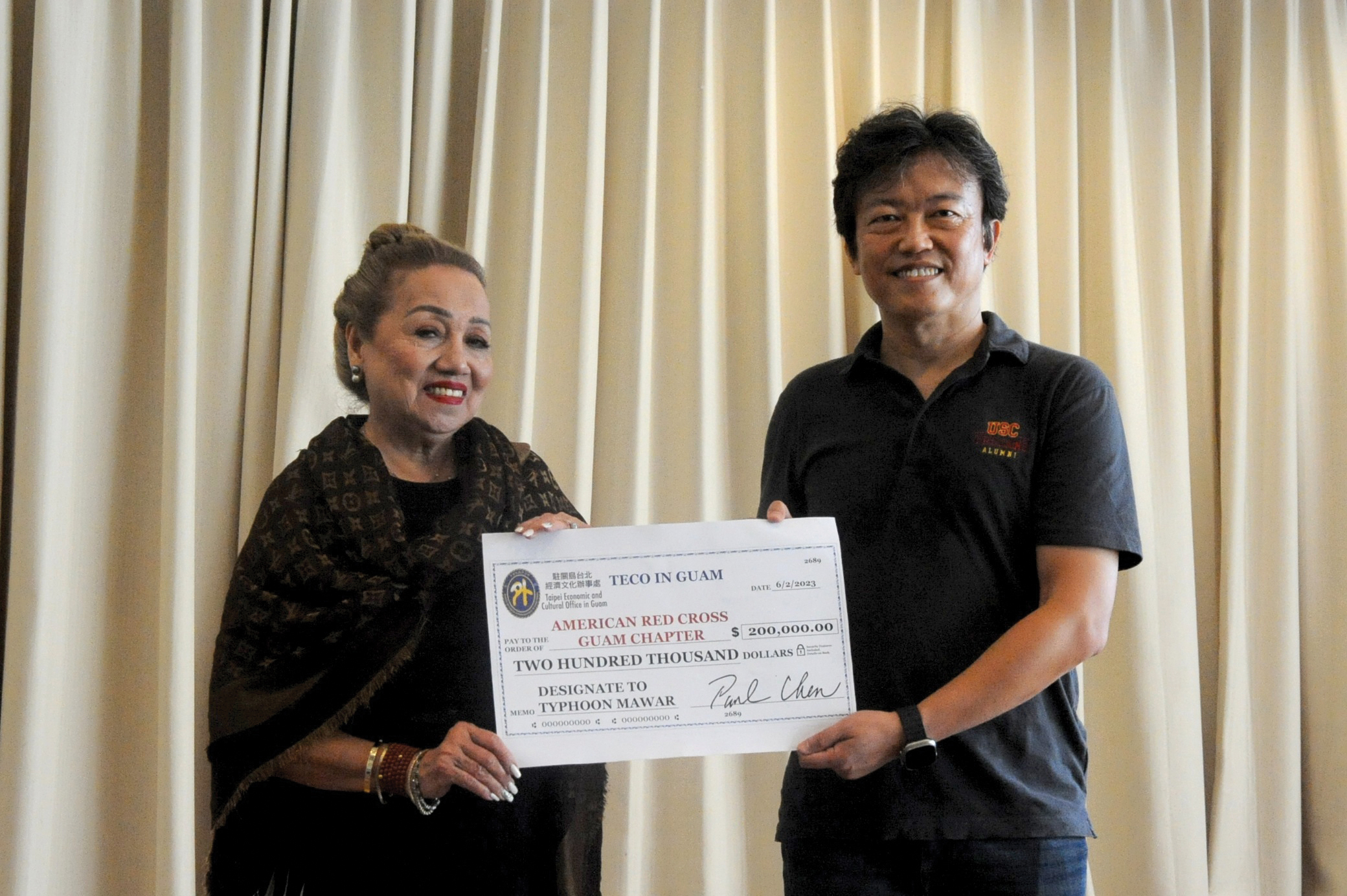 The Taiwan Economic and Cultural Office in Guam
donated $20,000 to the Guam Chapter of the American Red Cross.
---
Matson Navigation Co.
is contributing $350,000 in transportation and in-kind services toward disaster relief in Guam, the Northern Mariana Islands and Micronesia, following Typhoon Mawar.
The Guam Post of the Society of American Military Engineers
awarded $33,000 in Charlie Corn scholarships to help support 10 students from Guam who are studying engineering. Donations vary from $4,500 to $2,500.
The students are Andrea D.M. Gutierrez, attending her third year at the University of Guam, majoring in civil engineering; Maya L. Tamngig, attending Guam Community College, majoring in civil engineering; Christian Joseph L. Lobaton, attending the University of Portland in fall 2023; Christian R. Mariano, majoring in electrical engineering at Seattle University; Anna Lhyn O. Mallari, majoring in civil engineering at the University of Guam; Ethan D. Garcia, currently studying in London; Miwa Y. Gudmundsen, will major in civil engineering from fall 2023 at the University of California, Berkeley; Lola M. Martin, a sophomore at the Colorado School of Mines, majoring in environmental engineering; Thuy Dao Ngoc Nguyen, in her third year at the University of Guam, majoring in civil engineering; and Kaya G.C. Damian, currently attending the University of Notre Dame, Indiana.
Bank Of Hawaii's
college assistance program pays full tuition for employees to graduate from Chaminade University, including covering fees for textbooks and materials. The program has now paid for 20 bank employees to graduate from college.
Triple J Saipan Inc.
presented a $10,000 donation to be shared by Make-A-Wish Guam & CNMI and the Commonwealth Cancer Association. Funds were raised from the Triple J Bubble Color Run 5K event.
GTA and Bank of Guam
are the premier sponsors in providing airline miles and a monetary donation to help six of Guam's surfers to compete in the International Surfing Association World Surfing Games Qualifier in El Salvador. GTA donated airline miles to cover the Guam team along with their coaches and Bank of Guam donated $10,000 to assist surfers with accommodation.
With the relaunch of Matson's Adahi I Tano' program,
Matson
will contribute $500 to organizations that sign up and complete community projects, while providing all the supplies that groups need to conduct a clean-up project.
The first cleanup of 2023 was completed on May 6 by the Guam Women's Masters Softball Club along Marine Corps Drive and the Hagåtña shoreline from Hagåtña Marina to Adelup Park.
GTA
donated mobile phones and prepaid SIM cards to keep staff connected in the offices of southern village mayors in Guam. Villages include Piti, Talofofo, Inalahan, Malesso, Santa Rita, Hagat, and Humatak.
Triple J Saipan Inc. and Micronesia Air Cargo Services
teamed up to send a pallet of food items to Rota in support of Super Typhoon Mawar relief efforts.
Government of Guam
employees bagged canned goods to be distributed to island residents in need, post-Typhoon Mawar.
Guåhan Sustainable Culture
distributed micro-grants to 20 farmers to help with the Typhoon Mawar recovery efforts on their farms. To date, GSC has raised $5468 via the PayPal link on its website.
The University of Guam Sea Grant's aquaculture program donated the fresh tilapia harvest from its recirculating aquaculture system to island residents.

mbj