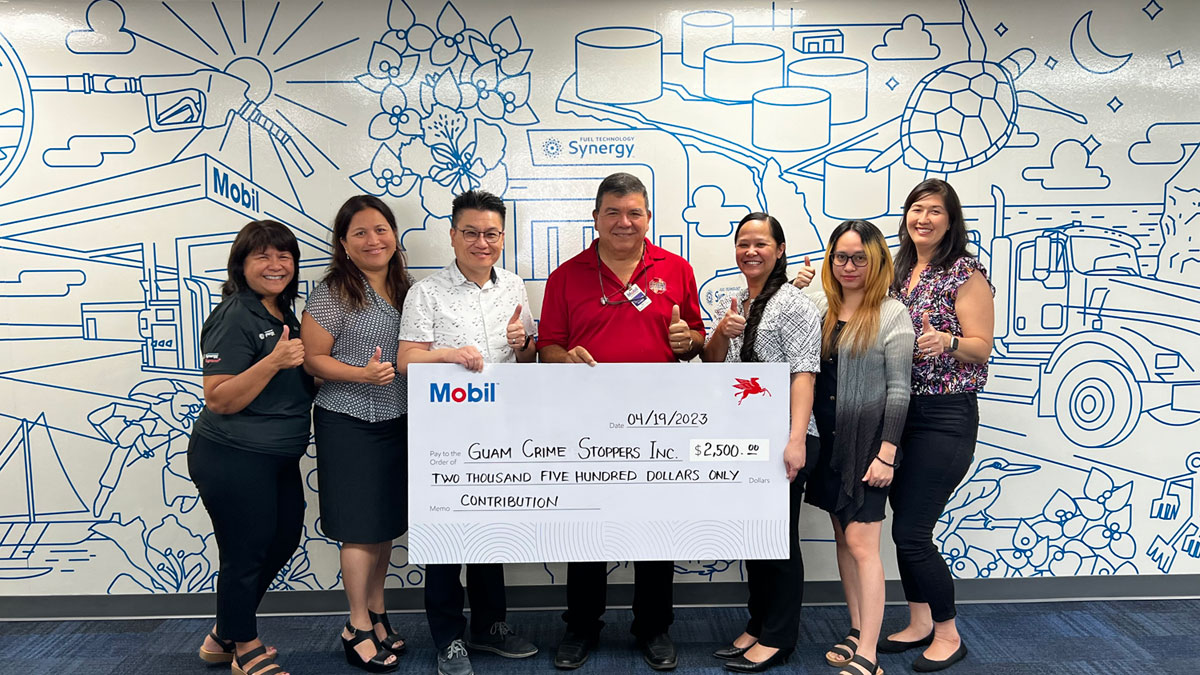 Mobil Oil Guam Inc. donated $2,500 to the Guam Crime Stoppers, Inc. to help support their programs and efforts in raising awareness on crime prevention and safety to the community of Guam.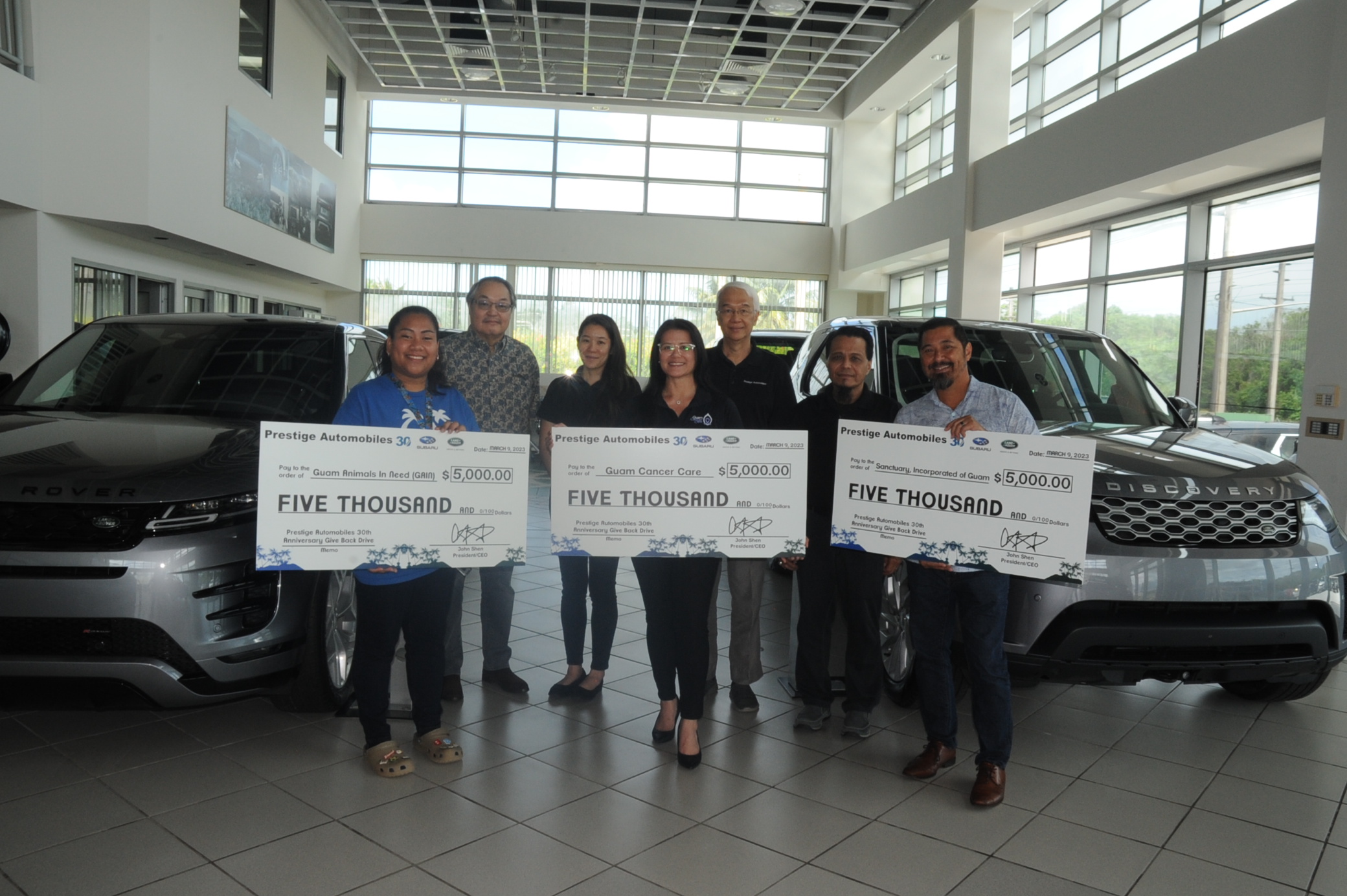 Prestige Automobiles
donated a total of $15,000 to three non-profit organizations: Guam Animals In Need(GAIN), Guam Cancer Care, and Sanctuary, Inc. of Guam. The donation was made as part of their Give Back Drive Event, held October 2022 to January 2023. During that period, a portion of the sale from every vehicle purchased will be donated to non-profit organizations.
Korean Guam Travel Association
members helped pick up trash at the Gov. Joseph Flores Memorial Park (Ypao Beach Park).
The Taiwan Economic and Cultural Office in Guam and the Guam Visitors Bureau held the Earth Day Beach Clean up at the Gov. Joseph Flores Memorial Park (Ypao Beach Park). The cleanup was also supported by the Honhui Group, First Commercial Bank, China Airlines and Chung Kuo Insurance.
Salt and Light Realty donated $55,000 to Safe Haven from funds raised through the first anniversary gala. The funds will be used to help renovate and improve the new Safe Haven Pregnancy Center facility in Chalan Pago. The nonprofit organization supports expecting mothers in need of confidential advocacy, counseling, parenting classes and other services.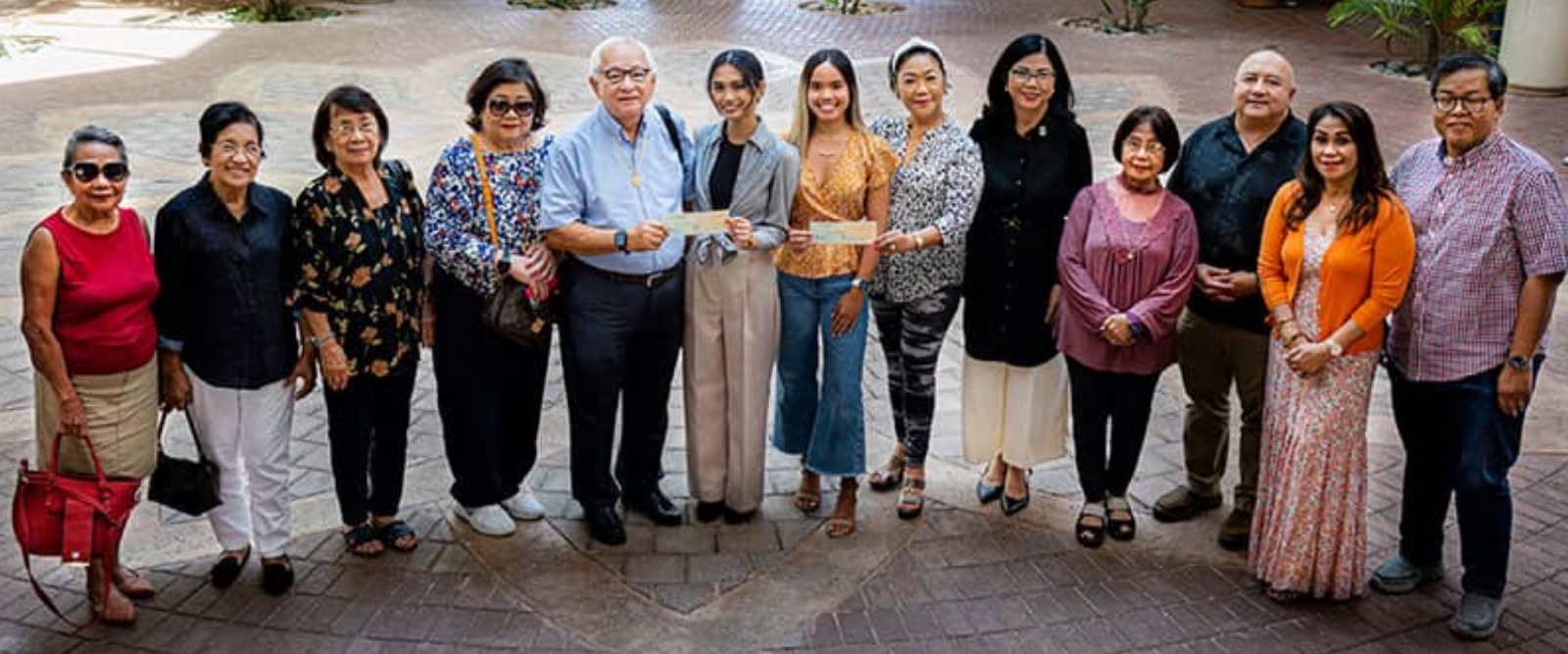 The Filipino-American Presidents' Club of Guam recently awarded $500 scholarships to two University of Guam students: Angelica Rose B. Rico, a senior on a biomedical track majoring in psychology; and Kyona A. Rivera, a junior in the communication program.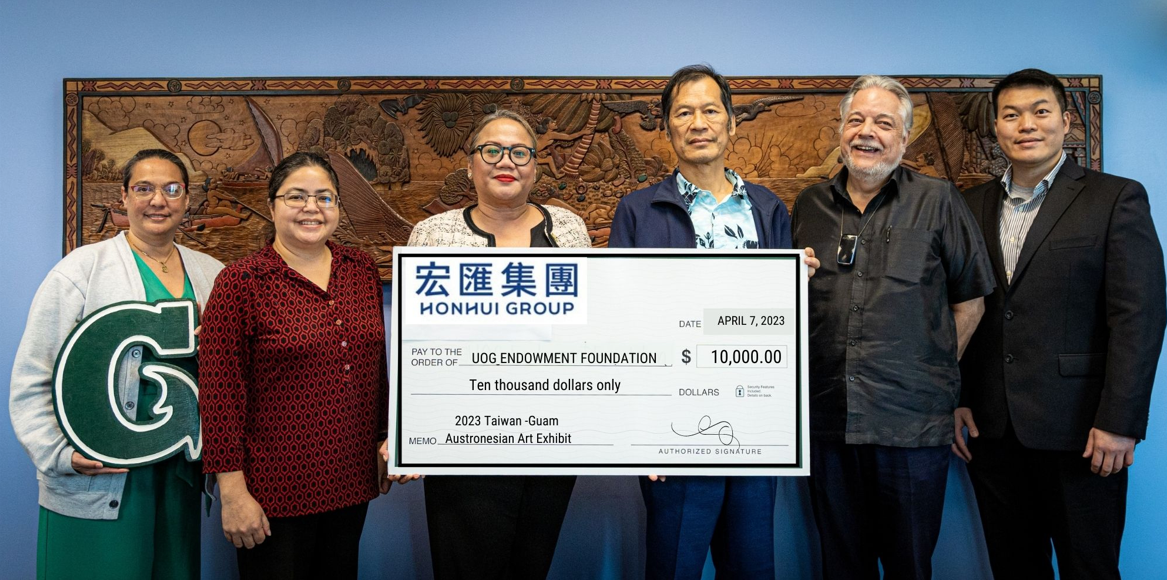 C
hairman Kun-Tai "Kent" Hsu, of Taiwan-based real estate developer
Honhui Group
, recently donated $10,000 to support an art and literature exhibit that stems from a partnership between the Asia Pacific Studies Center at the University of Guam and UOG's partner Taiwanese institutions. UOG partners include the National Museum of Taiwan Literature and National Taitung University. The exhibit is scheduled for June 6-10, 2023, at the Sen. Antonio M. Palomo Guam Museum & Chamorro Educational Facility in Hagåtña.
Honhui Group
holds a real estate portfolio of more than $7 billion, mostly in Taiwan, and including land parcels in Guam's Tumon Bay.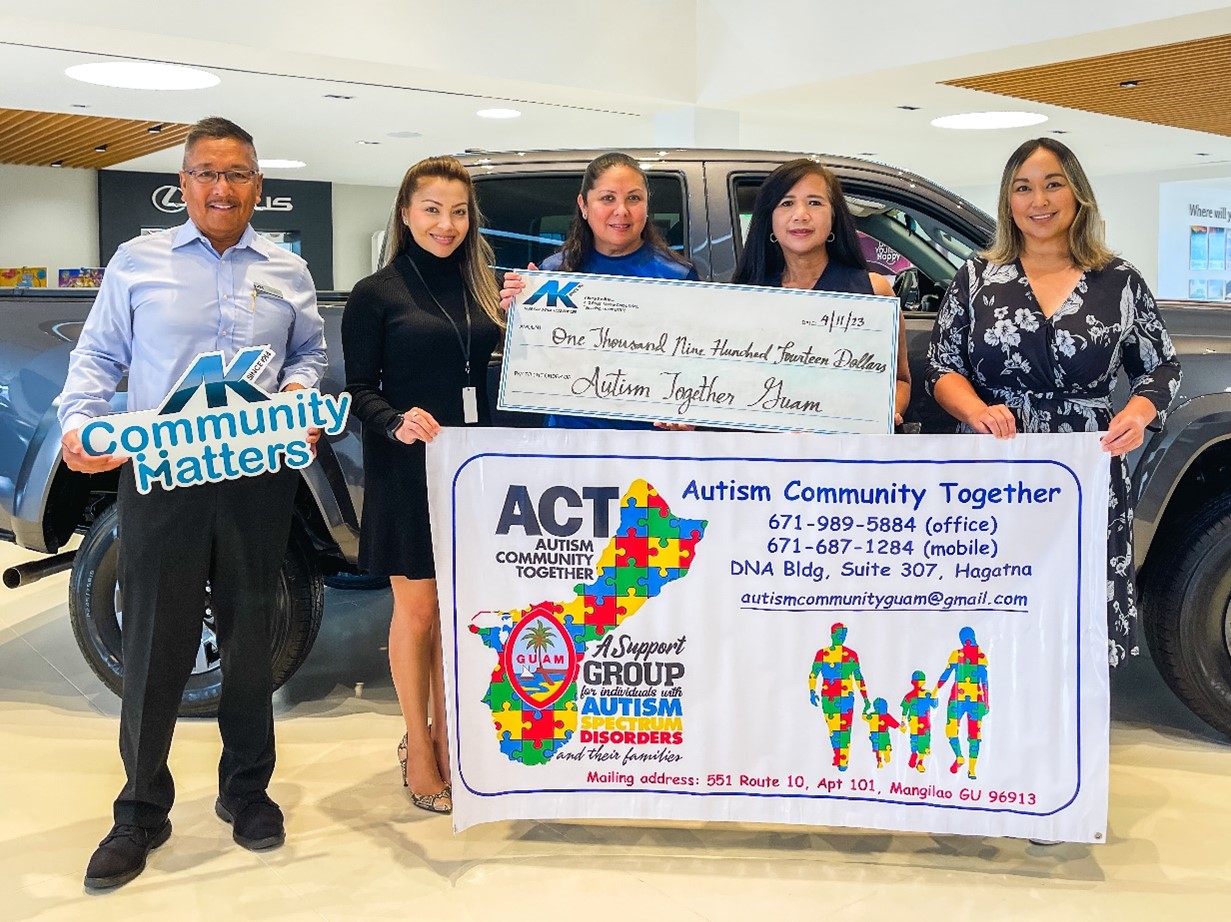 Atkins Kroll
donated $1,914 to Autism Community Together (ACT) Guam in support of Autism Awareness Month. ACT is a non-profit support group for individuals with autism, their families, and supporters in Guam. The donation was made through Atkins Kroll's Community Matters program. The donation amount signifies the year Atkins Kroll, Inc., one of Guam's oldest and most prominent businesses, was founded. Atkins Kroll has made cash and in-kind contributions of $1,914 to various charitable and non-profit organizations each month since celebrating 100 years in 2014.