Sixty children who are part of Rainbows for All Children – Guam boarded the United Airlines Fantasy Flight bound for the North Pole. Flight UA2764, a United Boeing 737-800 aircraft, featured singing and dancing flight attendants who delivered United gift bags and goodies to every child, some of whom have never boarded or flown on an airplane.
United partnered with The Super American Circus, which created a 30-minute holiday show that included jugglers, acrobats, and clowns. The event also included performances by the St. Anthony School Honor Choir, singer/songwriter Isabella Santiago, violinist Bethany Scull, costumed superheroes from Steel Athletics, and SKIP Entertainment.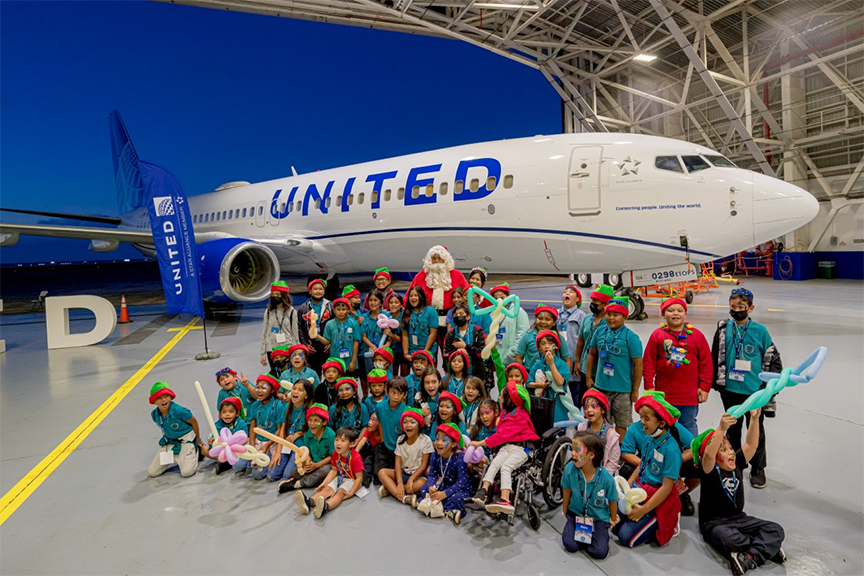 ---
FHP Health Center donated four examination beds to the Department of Public Health's Northern Regional Community Health Center in Dededo.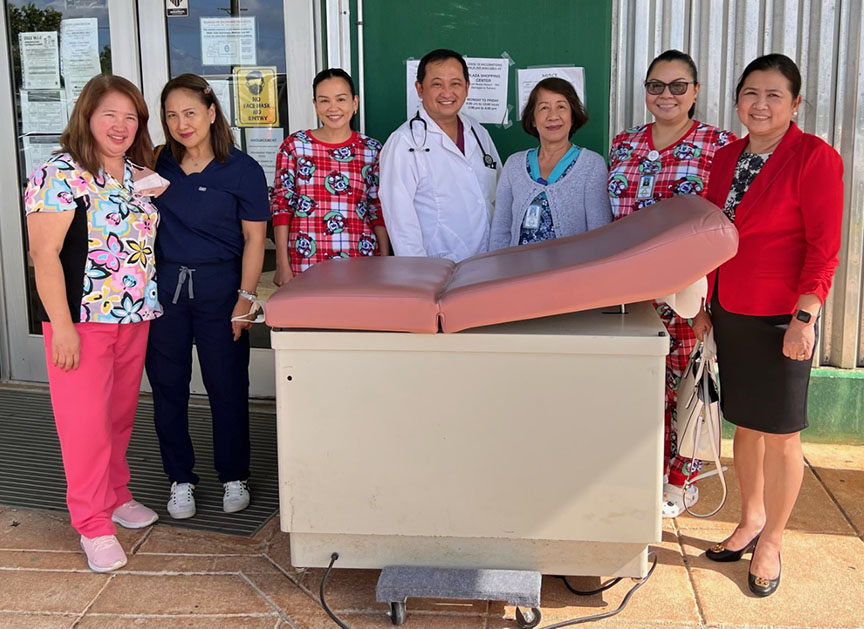 ---
Dusit Thani Guam Resort, with the support of Dusit Beach Resort Guam, The Plaza Shopping Center and Bayview Hotel employees, donated toys totaling more than $6,000, including drones, scooters, and bicycles to Toys for Tots.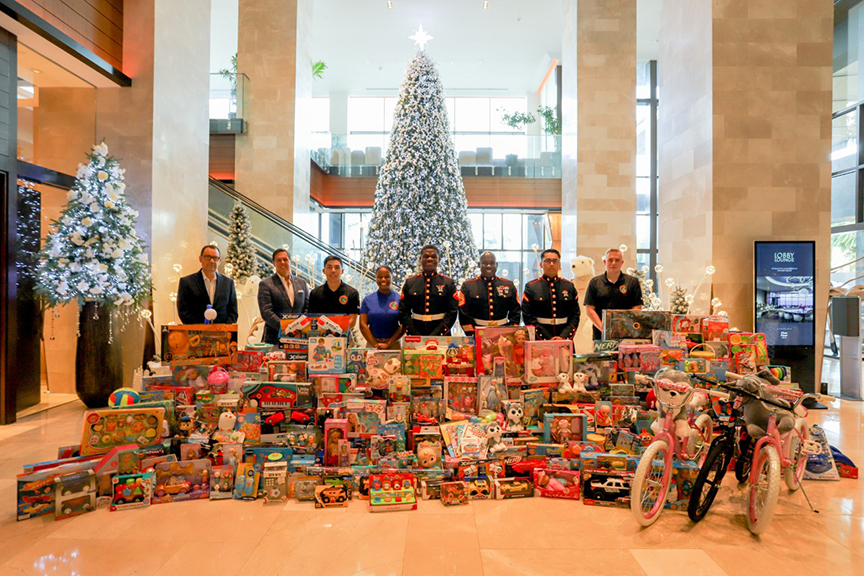 ---
IT&E supported the Toys for Tots campaign, which distributes gifts to children. The company's stores served as drop-off points for toy donations and IT&E associates donated toys.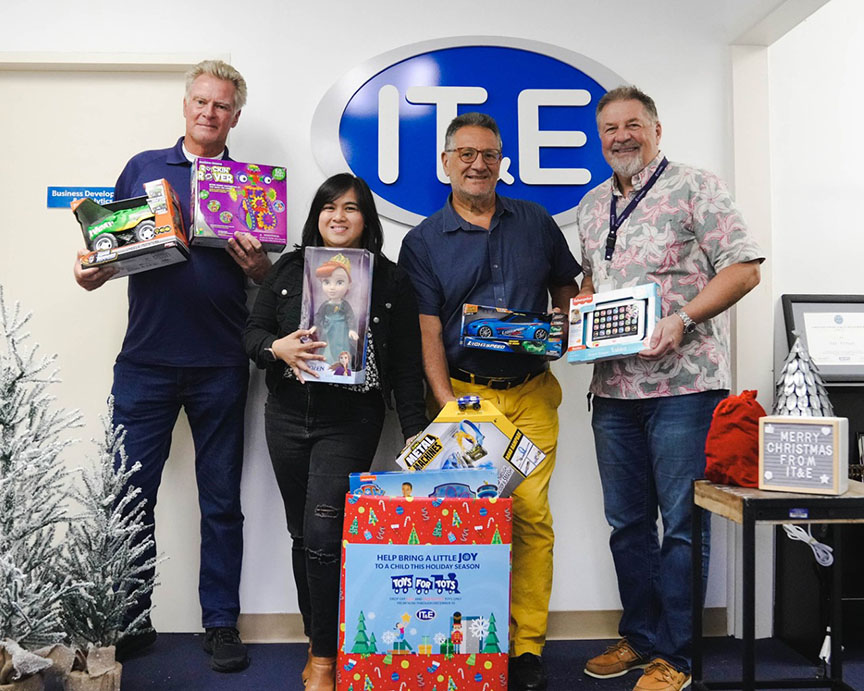 ---
South Pacific Petroleum Corp. presented a check for $4,326 to the Guam National Baseball under 18 team, to help the baseball team compete in the 2022 World Baseball/Softball U18 World Cup Oceania Qualifier in Auckland, New Zealand in December.
---
Triple J Enterprises Inc. presented checks totaling $20,000 to four non-profit organizations: Guam Cancer Care, Lupus Awareness Group of Guam, Boy Scouts Chamorro District, and Sanctuary Inc. of Guam. Each organization received $5,000. Donations were funded through the annual Triple J Family/Fun/Run/Walk held in November.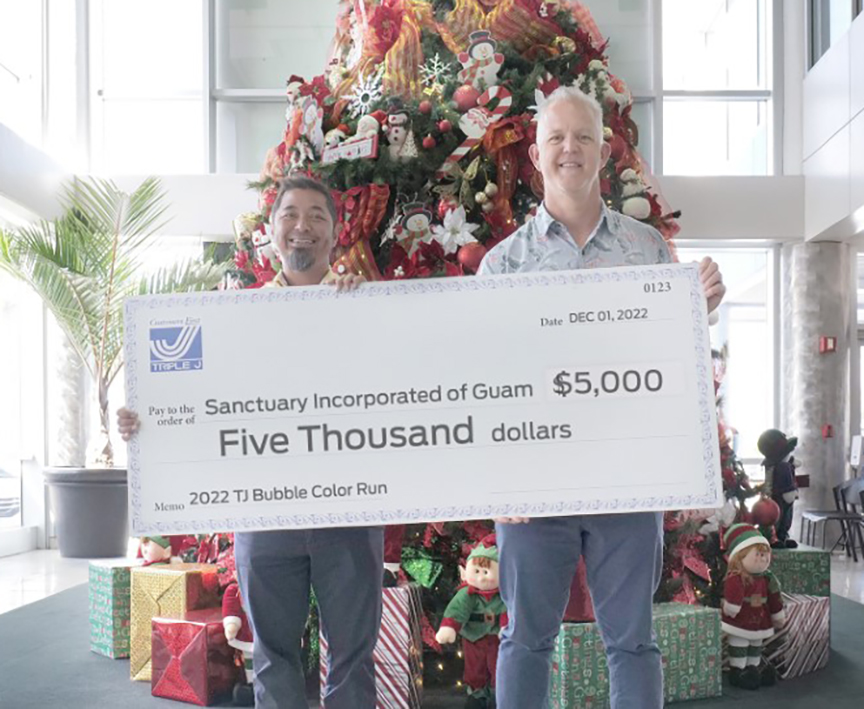 ---
Guam Power Authority's employees delivered boxes of holiday gifts to Harvest House after a gift drive. Each GPA department collected donations of new toys and gifts and packaged them for delivery. Gifts included children's toys for all age groups, board games, puzzles, electronic gifts, sports equipment, clothing and slippers, blankets, social media v-logging items, arts and crafts supplies, backpacks, jewelry, nail and make-up kits, diapers, and other personal care supplies.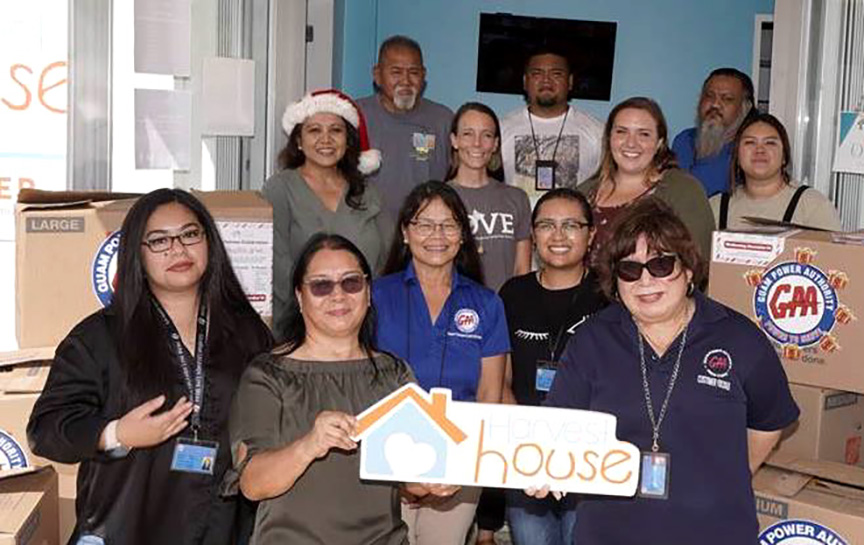 ---
Hilton Guam Resort & Spa support the Marine Corps Toys for Tots program by collecting gifts at the resort. The donated gifts were gathered and donated to the Marine Corps. 
Atkins Kroll presented the Marine Corps Toys for Tots Foundation with donated brand-new toys. The donations of more than 100 toys included plush toys, figurines, dolls, board games, puzzles, arts and crafts, sports activities, and jigsaw puzzles.
Mobil contributed $2,000 to the Marines Toys for Tots Foundation. The funds are to help the organization purchase toys for the annual campaign to provide gifts to children in Guam and the Northern Mariana Islands. 
Bridge Capital LLC held a holiday food giveaway at the Garapan Fishing Base that helped 300 families. The food packages include rice, oatmeal, corned beef, and pasta. The families were selected by the Salvation Army and the meal packages were put together and supported by Micronesian Brokers Inc.
South Pacific Petroleum Corp. donated $4,500 to the Guam Amateur Baseball Association for the 6th Annual 76 PONY Middle School Baseball League in 2023.There are currently six schools participating in the league. 
The Island Summer Auto Fest donated $500 to the NMI Chapter of the American Red Cross. 
Prutehi Litekyan: Save Ritidian awarded six Young Protectors $500 scholarships to youth leaders and students attending college who are passionate about cultural and environmental preservation, which may be used to assist with tuition and other expenses. The recipients of the scholarships – made possible through private donations – are Kyana Tuncap, Taylor Rayne Aguon, Paige Aguon, Starlet Cruz, Katherine Perez, and Kyle Dahilig. 
The scholarships are intended to support the work and educational goals of young environmental advocates and defenders of sacred spaces. Each recipient was also given a signed copy of No Country for Eight-Spot Butterflies by Julian Aguon. Each awardee will also commit to 16 or more community service hours with PLSR and local advocacy organization Protect Guam Water. mbj