BY OYAOL NGIRAIRIKL
Journal Staff
When you're in the middle of a region known as "typhoon alley" it makes sense to have a crisis management plan. Local business leaders said a plan can help ensure the safety of employees and a swifter resumption of operations following a typhoon or other disaster.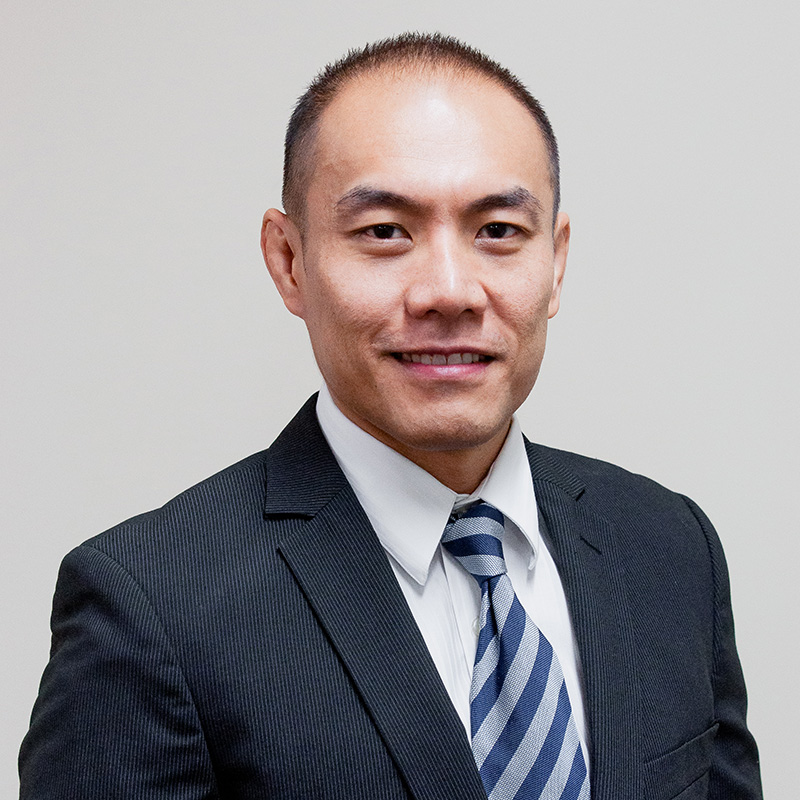 Marcos W. Fong said having a plan is important. Fong is CEO of the Group - companies that includes Foremost Foods Inc., Coca-Cola Beverage Co. (Guam & Micronesia), Subway Restaurants of Guam & Saipan, Chili's Grill & Bar, Glimpses of Guam, Inc., and Good to Go.
"The larger the organization, the more important it is to have a plan because a crisis is not the time to debate conflicting ideas. Alignment is key and during a crisis, it is unlikely any one individual, even a business owner him/herself, to have all the information to make the critical decisions. Having a plan also leads to more intentional thought behind what backups are in place to ensure continuity of business," he said. 
A plan also ensures all critical bases are covered, said Pay-Less Markets, Inc., Vice President and General Manager Mike Benito.
"When the storm is approaching there are so many factors that you need to account for such as employee safety, are your generators operational and adequately fueled, securing your facility well before the storm, protecting IT infrastructure and so much more," Benito said. "It is easy to forget something critical if you don't have a written guideline to follow."
The Guam Chamber of Commerce is hosting a Business Recovery Summit on July 7 at the Hyatt Regency Guam. The summit will address, among other things, typhoon readiness plans and also provide companies information on the state of the economy post-Typhoon Mawar.
Fong said their crisis management plan has a couple of phases. First is the pre-typhoon preparation checklist that aims to minimize potential damage and the second is recovery. 
"That has helped minimize the negative impacts by controlling what we can such as removing loose items, positioning assets, securing critical supplies, and establishing communications channels," he said.
"After the storm, our focus is to conduct assessments to identify barriers to continuity of business. Department heads have their assignments and information is centralized to a Crisis Team that will assess priorities based on severity of impact and work required. Safety for personnel is paramount and once that is established, we move on to needs of clients and customers because we are essential in the island's supply chain infrastructure."
Fong said they review the Crisis Manual regularly. In fact, just prior to Mawar, the Crisis Team migrated to a new communications platform that relied heavily on data.
"This incident revealed the vulnerability in that. Our plan does include alternate contingency means of communications so we were able to fall back on those. The regular reviews of our Crisis Protocols also meant most of our key decision makers were aligned even with restricted communications," he said.
Considering that many new or younger business owners or managers may not have been in a typhoon until recently, Fong recommended that while creating a crisis management plan they keep it broad and simple.
"It needs to be a guide for employees at all levels to understand and reasonably make sound decisions during a time when mental capacity is constrained. It's also a good idea to discuss sample scenarios during "blue skies" so everyone has the confidence to execute without doubt," he said.
He added that it's important to be flexible.
"Your business likely fills a need in the community so once you figure out what that need is, determine how you can fulfill that even if it is different from your usual way of operating. Employees, customers, and vendors are all understanding and willing to be flexible if they understand your intentions are to help our own," he said.
Benito said their main focus after typhoons or other natural disasters are employee well-being, immediate assessment of our infrastructure and the safety of our facilities, product preservation and cleanup.
"From that point it is about opening our stores to the public and full and proper documentation for insurance purposes," he said.
Typhoon Mawar, which slowly whipped 140 mph winds, sustained, across the island for about 10 hours, cut off water flow to most of the island. It also cut off communications to a level unseen in previous storms.
Local residents said cell phones and even landlines and radio stations, that were the primary source of communication and information in previous storms, were all knocked out.
"Every typhoon is different and we need to prepare as best as we can for all contingencies," Benito said.
Benito said like most companies, Payless has a written guideline on how to prepare for storms. 
"This is a must for all companies doing business on Guam. However, equally as important is practice. In the early 90's we practiced out of necessity due to the numerous typhoons and earthquake. We can't let long breaks between disasters make us complacent," he said.
He also said at Pay-Less they are "constantly looking at ways to better secure our backroom infrastructure."
According to Catherine Castro, president of the Guam Chamber of Commerce, they decided to hold the event also as a reminder of the work that needs to be done in preparation for a storm, especially considering the last major storm Guam had was about 20 years ago. It will feature an economic forecast panel that will discuss the state of the economy, tourism, construction and real estate; along with a telecommunications update panel, a utilities update, an industry recovery panel as well as a table-top exhibit opportunity.
"The exhibition portion of the event will feature representatives from various industries and government support services that will provide one-on-one assistance for businesses in their recovery efforts and answer inquiries and questions."
FEMA, U.S. Small Business Administration, Department of Labor OSHA, Society for Human Resource Management Guam, Guam Small Business
Development Center, and Guam Trades Academy will also be present to provide one-on-one assistance and answer any questions. mbj