BY MAUREEN N. MARATITA
Journal Staff
There's now a focus on food and farming and renewed interest in Guam and the Northern Mariana Islands in being part of the industry, whether for business or as a consumer.
That's the result of several factors: more attention to diet, cooking at home during the pandemic, supply chain disruption and rising costs.
Guam has 578 farmers registered with the Guam Department of Agriculture.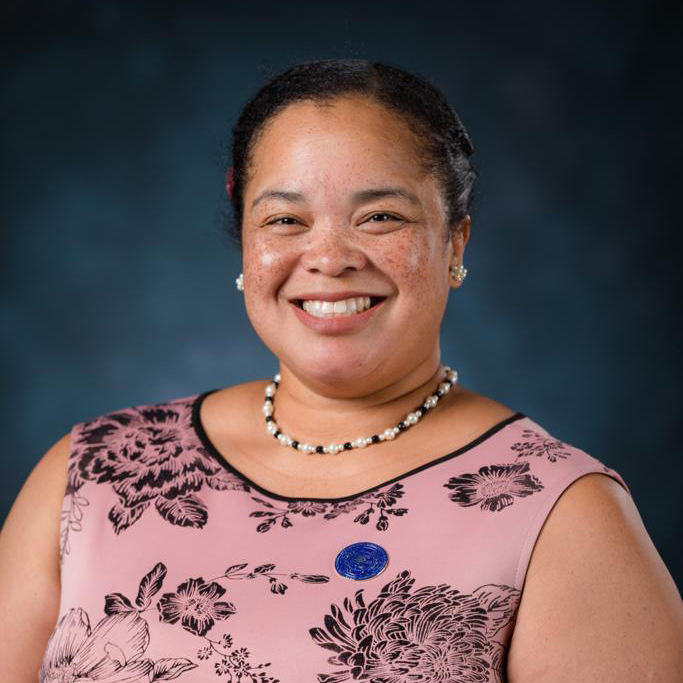 Chelsa D. Muna was appointed director in 2019, and since then the department has re-organized its database, removing people who passed on, or were no longer farming. "It made it data we could start using," she said.
Of the number of farmers she said, "I would estimate 150 to 160 of them are commercial." The type of farmers in Guam is wide-ranging. "We have subsistence farmers that are farming on a quarter of an acre or less," she said. Livestock ranchers can also be designated commercial or subsistence farmers. Some subsistence farmers are rearing their own pigs, chicken and cattle for consumption. "There's even a segment for deer if they choose to raise the deer that they capture in the wild and start breeding them," Muna said. "I encountered two people that are doing that."
The percentage of agricultural land area in Guam was reported at 29.63 % in 2021, according to the World Bank. Farmers are based throughout the island and in areas you might not expect, Muna said.
Successful commercial farming exists in Guam. "I would say a few more than ten. They don't become household names, but we see their products and don't realize it," Muna said. Farmers are of all ages, she said. "Some of them are even quite young. … We have quite a few that are either in the agricultural program at [the University of Guam] or have graduated from that program."  Some of that group would already be working in the industry, Muna said. There are a lot of women that farm, she said.
Muna anticipates veteran's associations and veterans turning to farming. "UOG had their new farmer veteran initiative and I know there are various non-profits exploring that as well," she said.
Registration with the department comes with benefits: a Business Privilege Tax Exemption Certificate for any kind of farmer. The addition of the subsistence exemption was Muna's initiative. Farmers do not have business licenses but are required to file a financial report every six months.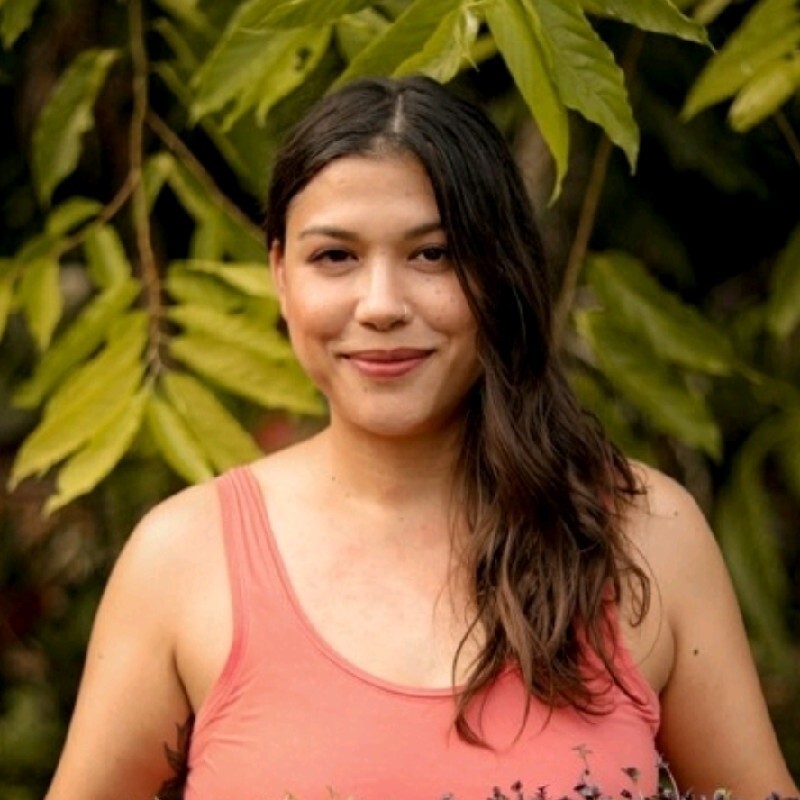 Michelle Crisostomo, president and co-founder of Guåhan Sustainable Culture, said, "This is something we've been trying to bring awareness to farmers about, because there's a lot of confusion about what farmers need to do about record keeping and taxes."
Subsistence farmers growing produce for their own or family consumption are not restricted by size of land but were. Muna also waived the restriction, so people could grow on smaller plots.
Guåhan Sustainable's mission includes "greater food sovereignty and greater food security," as well as people's own proficient cultivation of food."
Hiring personnel for the Agriculture Development Services division, where there had been no hiring since the 1990s, was another of Muna's aims. "We picked people that we needed to support the program and to actually start supporting programs for the farmers."
DOAg has also worked with UOG to develop farming programs suitable for Chamorro Land Trust Commission tenants who have farmland. "There are training programs that we'd like to present to those that are non-compliant to help them learn how to farm," she said. Some of the land is difficult to farm, she said, requiring background knowledge. UOG also has a livestock specialist.
U.S. Department of Agriculture funding is available, administered in Guam. "We have the micro grant for security program. We're in our third cycle of that; we've already awarded close to half a million dollars," Muna said. "In hiring personnel we've gone after a lot more funding." The program offers $5,000 per award on one-year projects, including building greenhouses and gardens, and fencing property to protect crops.
The department is also supporting groups like Farm to Table Guam Corp., Guåhan Sustainable Culture and the Farmers' Cooperative Association of Guam. "There are different segments of USDA for which you can apply for grant funding," she said. These include agriculture marketing services, and USDA's National Institute of Food and Agriculture.
Guahan Sustainable and the department work closely together on initiatives, she said.
Crisostomo is the main coordinator of the DOAg's Farm to Family Program, supported by DOAg's USDA Local Food Purchase funding and launched Oct. 3. She said, "It's a partnership." The program is aimed at people in need, and distributes produce purchased from farmers by the Farmer's Cooperative through a food bank on Tuesdays and Thursdays, also working with non-profits and mayors, rotating those weekly, and directly with people in need who call. "That money goes directly to purchasing the produce," Crisostomo said. Guahan Sustainable packs the varied produce. Any extra produce is freely distributed, she said. "Word is getting out," she said.
A Qualifying Certificate Community Contribution grant from the Guam Economic Development Authority of $20,000 supported a Poultry Development Project. "We got 20 potential farmers come in, apply and then we did a workshop series, and the funding from GEDA was used to start their first small poultry farm," Crisostomo said. Farmers were given a coop, seed for six months, training and poultry welfare guidance and egg safety training. ERC Hardware Express helped with designing the coops, and the feed stores were supportive, she said. A separate workshop on breeding and incubating provided training, incubators and a rooster. "To this day we still work with at least four of those farmers," Crisostomo said. Some of the poultry farmers sell eggs to Guahan Sustainable. "People can come in here any day of the week and buy fresh eggs now or order online," she said.
The Guahan Sustainable office in the Chamorro Village in Hagatna is for planning and for its staff, but does sell local produce and more at Wednesday's night markets. "We've been selling a lot of seedlings lately," Crisostomo said. "We do a lot of education programs; I think that's one of the biggest activities that we have," she said.
The organization needed a business plan to move into the Chamorro Village and met with Guam's Small Business Development Center to develop that. Overheads such as rent and the eight staff are largely paid through various grant programs. There are two full-time employees, and two paid through AmeriCorps.
Guahan Sustainable has a Farm to School after school and summer school youth program, funded by the USDA that helps to incorporate farming and agriculture into education, Crisostomo says, to teach them nutrition and the importance of eating fresh local food.
She says a lot of the farmers looking to enter the industry are younger, and Guahan Sustainable targets that demographic.
Crisostomo said Guahan Sustainable became a partner for the USDA's Remote Islands Regional Business Center, through the Hawaii Good Food Alliance. Locations included Guam and the NMI. "The idea is it's a five-year plan to develop a regional food business center and to help develop our agriculture but to increase mainly the capacity of our farmers and food producers in our region," she said. The undertaking and workshops began with a Sept. 28 meeting. "All the different organizations came together to plan." That included entities like the Department of Agriculture, the Guam Economic Development Agency, the USDA in Guam and the University of Guam, as well as private sector companies like Sodexo Inc. Guam, and Payless Markets. Funding covers technical assistance and the opportunity for training, Crisostomo said. "The big thing is that there's going to be business builder grants coming up in years Two to Five that will go directly to farmers and food producers to help build their capacity." The current year is for planning, and getting stakeholder input. Challenges include a labor supply, the expenses associated with farming, and competing with some cheaper imports. "Land is also a challenge for new farmers. … Invasive species is a big problem," she said.
"We plan to meet three more times with these groups to identify what the needs are," she said.
Guahan Sustainable also held the first meetings in Saipan for the NMI on Sept. 28, in coordination with the Kagman Agricultural Producers and Farmers Association and will hold more meetings there before plans for both areas are submitted. "It's an older generation of farmers … they've only recently become an official organization," she said. Representative from the Northern Marianas College Cooperative Research, Extension and Education Services also attended, she said.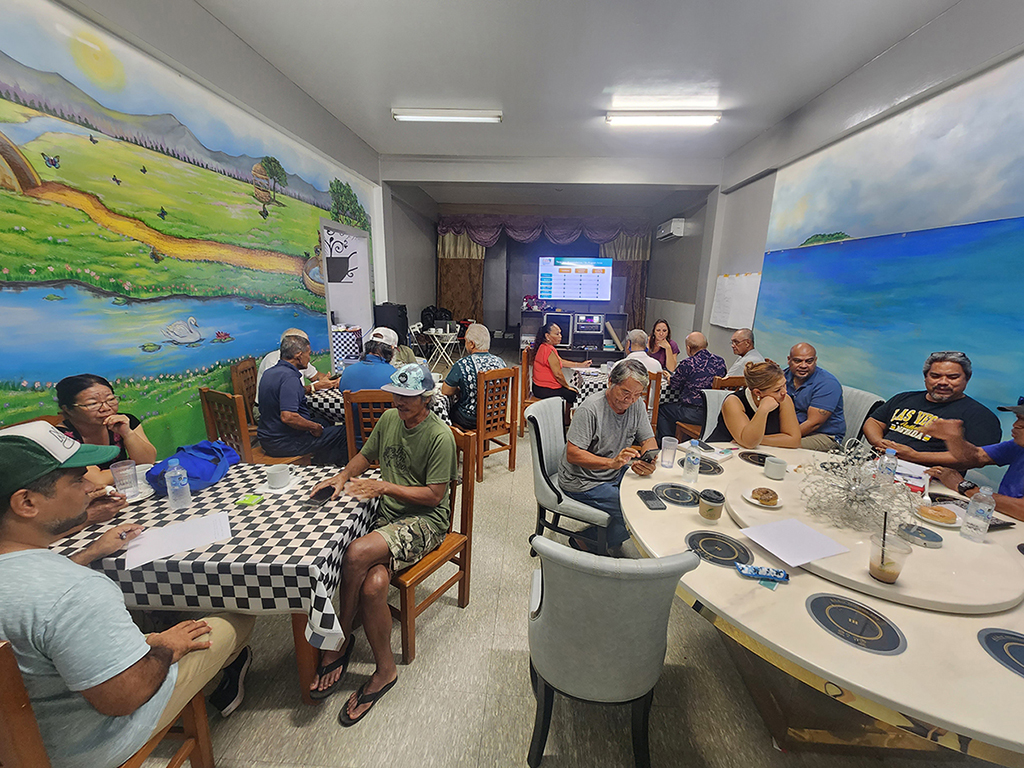 Possibly Guahan Sustainable will visit Tinian and Rota on upcoming visits to the NMI. The grant covers farmers with livestock as well as crops, she said, and input from all islands can be included, she said.
Crisostomo also met with a new group of younger farmers and educators, the Marianas Producers Association, she said. Issues in Saipan included irrigation, labor, and the distribution and sale of produce, although there is a Farmers Market on the island, she said.
People in agriculture or farming can be highly committed. After spending ten years studying agriculture, Muna said the department was the only place she wanted to work.
Her "personal mission is to have thousands of little farms around our island and thousands of little regenerative farms where we utilize technology that promotes the use of indigenous knowledge …of how we used to raise crops and trees and animals." The approach allows larger trees to provide protection for smaller trees, which provide protection for the smaller crops, and lend themselves to commercialization, she said. Regenerative agriculture is already used for irrigation in Guam, with funding from the USDA's Natural Resource Conservation Services potentially available, she said.
Generally, Muna said, "The challenge has been teaching people how to apply for funding. … Groups like Guahan Sustainable have taken it upon themselves to find training opportunities to help them … provide that technical assistance to farmers," she said. The department is working with Guahan Sustainable through grants each has related to training and distribution infrastructure.
Other people are interested in cooperative arrangements that allow sharing of equipment for raising chickens and growing coconuts, she said, or bulk purchase of expensive items like livestock feed.
Muna said such diversification includes what is grown, and there is now a project exploring the growth of high value black peppers. "There are naysayers who say, 'You can't grow blueberries here; you can't grow strawberries here,' but we used to grow rice, we used to grow tobacco, we used to grow peppers. There are a tremendous amount of things you can grow here."
Typhoons and storms bring their own challenges to the Mariana Islands, but USDA's NRCS has an Environmental Quality Incentives Program, or EQIP, which could finance construction for greenhouses weather resistant equipment. "Some of that has gotten much stronger. … If we're dealing with a Category 1 or a Category 2 storm, sometimes they're survivable," Muna said. 
Public Law 37-19 appropriated $2 million to DOAg to fund the Crop Loss Compensation Program for Guam farmers, after Typhoon Mawar hit Guam in October. Guahan Sustainable raised from the community and off-island sources about $50,000 for farmers, and distributed micro grants whatever the type of farming. Crisostomo said, "We got about 150 registered with us. We do keep in touch and send them information whenever there's programs for them."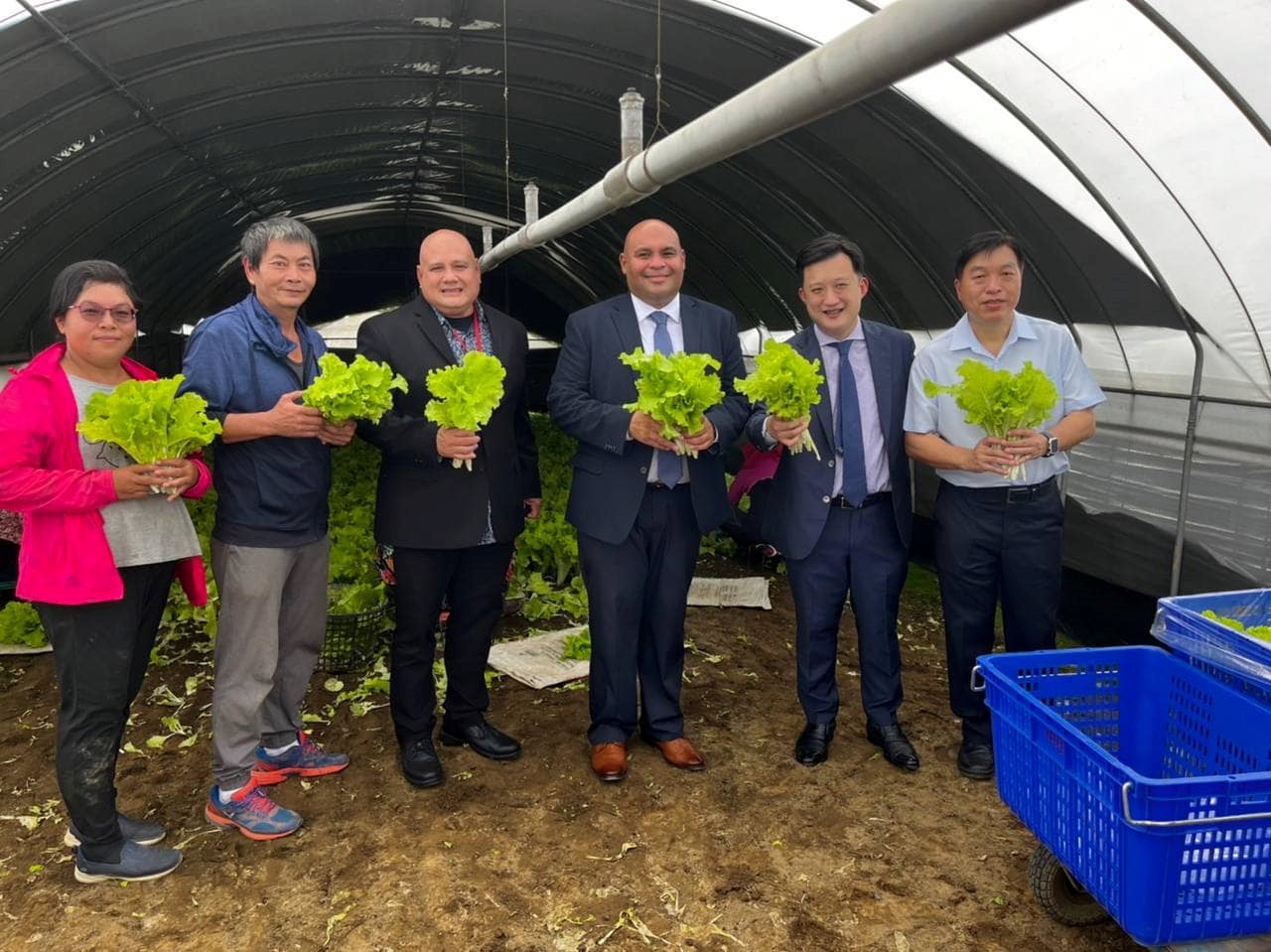 The department has also met with the Taiwan Economic and Cultural Office Guam and thinks there is potential in a relationship with Taiwan, despite U.S. political restrictions. The department worked directly with TECO to bring Taiwanese veterinary students to Guam for a spay and neuter program for animals. See "

Building bridges

," in the Oct. 2 Journal at www.mbjguam.com.
As a member of the U.S. National Lieutenant Governors Association's delegation to Taiwan in November 2022, Lt. Governor Joshua F. Tenorio visited the farm and farming facilities of the Farmers' Association of Taoyuan City, sister association of the Farmers' Cooperative Association of Guam. A memorandum of cooperation had been signed between the two associations in October 2022.
Six colleges and universities in Taiwan also signed memorandums of cooperation in agricultural science and technology with the College of Natural and Applied Science at UOG.
During this writer's trip to Taiwan in September at a briefing at the Taiwan Ministry of Agriculture, Director General Vincent Lin of the ministry's International Cooperation Section spoke of the need to harden greenhouses in Taiwan, which also sees frequent typhoons.
In a follow up email, Evelyn Hsiao-Chien Chou of the section, said the ministry has an Agriculture Facilities Program, formulated to be "a comprehensive and forward-looking initiative designed to make Taiwanese agriculture more resilient to the challenges posed by climate change and to enhance the quality and efficiency of agricultural production."
"Farmers are encouraged to construct structurally reinforced net greenhouses," she said. "The level of government subsidies varies depending on the region, with western Taiwan receiving up to 50% subsidies, while eastern Taiwan, offshore islands, and indigenous areas receive up to 60% subsidies." Subsidies are per hectare and range from NT$1.2 million (about $37,000) to NT$9 million (about $278,000) depending on the type of facility.
"The program also encourages the adoption of smart environmental control equipment, which helps in automating cultivation processes and reducing labor requirements.
"To alleviate the financial burden on farmers, assistance is provided in the form of special agricultural loans, aimed at helping them secure the necessary capital for constructing and upgrading agricultural facilities," she said.
Various initiatives in Guam provide produce directly to residents, including the Farmers' Association's Dededo market. Farm to Table Guam Corp., which began in 2012, offers direct to consumer locally grown products. The non-profit also offers "harvest tables" to encourage residents to grow their own produce, supplying locally mixed soil and professional support. mbj