During the unveiling of the $4.45 million multipurpose auditorium at Guam Community College, an additional $1.38 million to strengthen existing college structures was announced.

Veronica Verde, External Affairs Officer FEMA Region IX said at the ceremony, to the surprise of officials, that round two of the 2022 Building Resilient Infrastructure and Communities (BRIC) selections, and the Guam Community College building 600 retrofit project was one of the selected projects for funding consideration.

The BRIC funding would allow GCC to strengthen several existing structures. Building 600 houses the classrooms and work bay for the Construction program, according to the GCC press release.

The renovation of Building 600 would be a welcome addition to the upgrades at Mangilao campus, which has been upgrading its facilities over the last decade or so with multiple new or renovated buildings.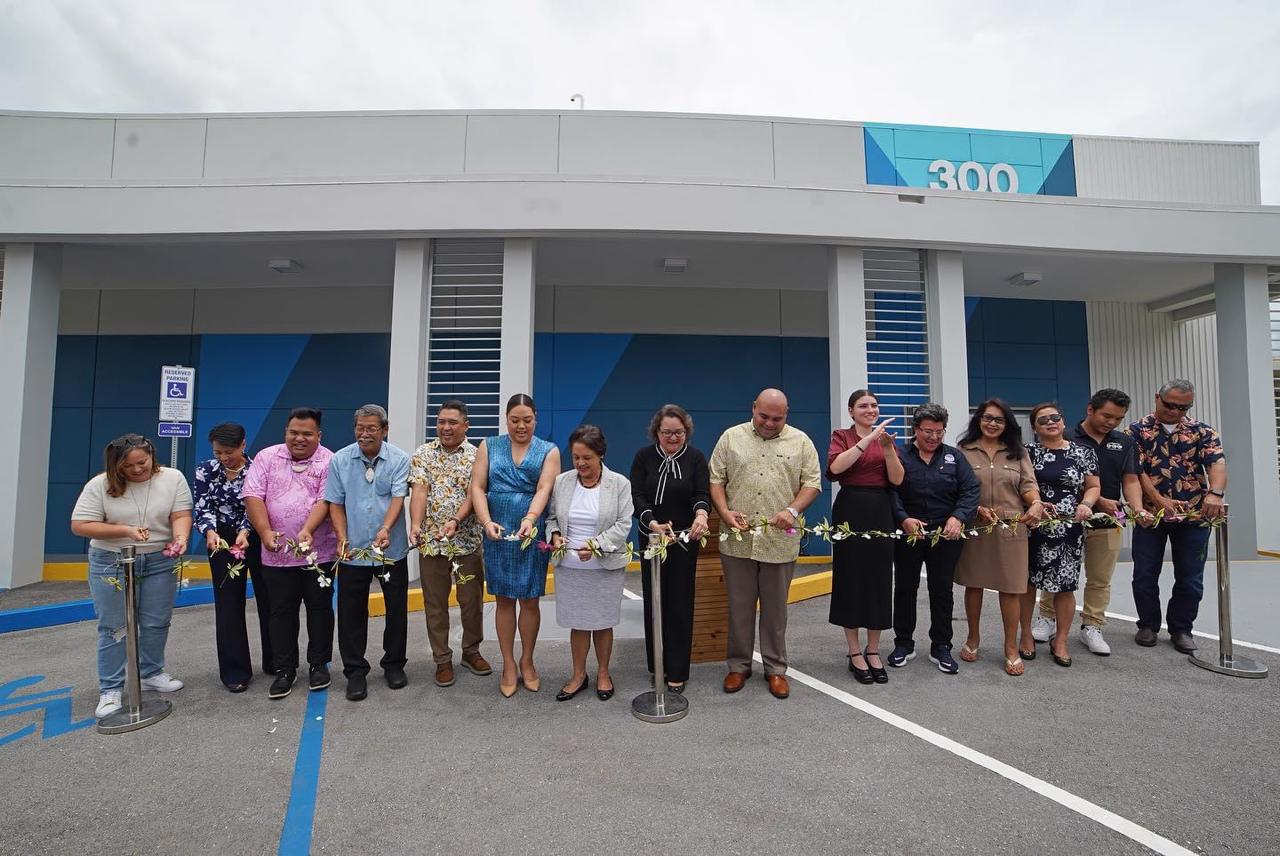 On Aug. 31, GCC officials unveiled their latest project, a new multipurpose auditorium. It is the central facility for many GCC activities including student orientations, Culinary Arts buffet lunches, work-ready boot camp completion ceremonies, GCC's LinkUp student showcase, the very popular cardboard challenge, and election debates hosted by GCC students.

"I must say that this particular project leads the way in which we amplify the "Community" in our name by providing opportunities for our students," according to GCC President, Dr. Mary Okada. "I've spent the last 16 years working with my team to rebuild and strengthen the campus. Think ahead and imagine what the upcoming years will bring. When opportunities like this emerge, it truly represents the support for the community of Guam in developing our workforce."

The new MPA has an expanded footprint at 12,500 square feet and a maximum capacity of 500 people. The upgraded Building 300 was part of the original GCC campus and was one of the last remaining butler buildings on campus. The $4.45 million construction project was partially funded by a $1.19 million hazard mitigation grant from the Federal Emergency Management Agency to renovate and "harden" building 300 from disasters such as typhoons.

The new MPA meets LEED standards and has a maximum capacity of 500 individuals. The main hall is designed to be used as one open space or can be divided into four (4) sections to accommodate multiple activities. The building is equipped with a grid-tied photovoltaic system, rain water catchment, energy efficient HVAC and lighting systems, among other eco-friendly features. The building is designed to meet structural and typhoon wind strength standards.

Dr. Okada also recognized and thanked J&B Modern Tech, project contractor, and Taniguchi Ruth Makio Architects which provided the architectural design.