BY MAUREEN N. MARATITA
Journal Staff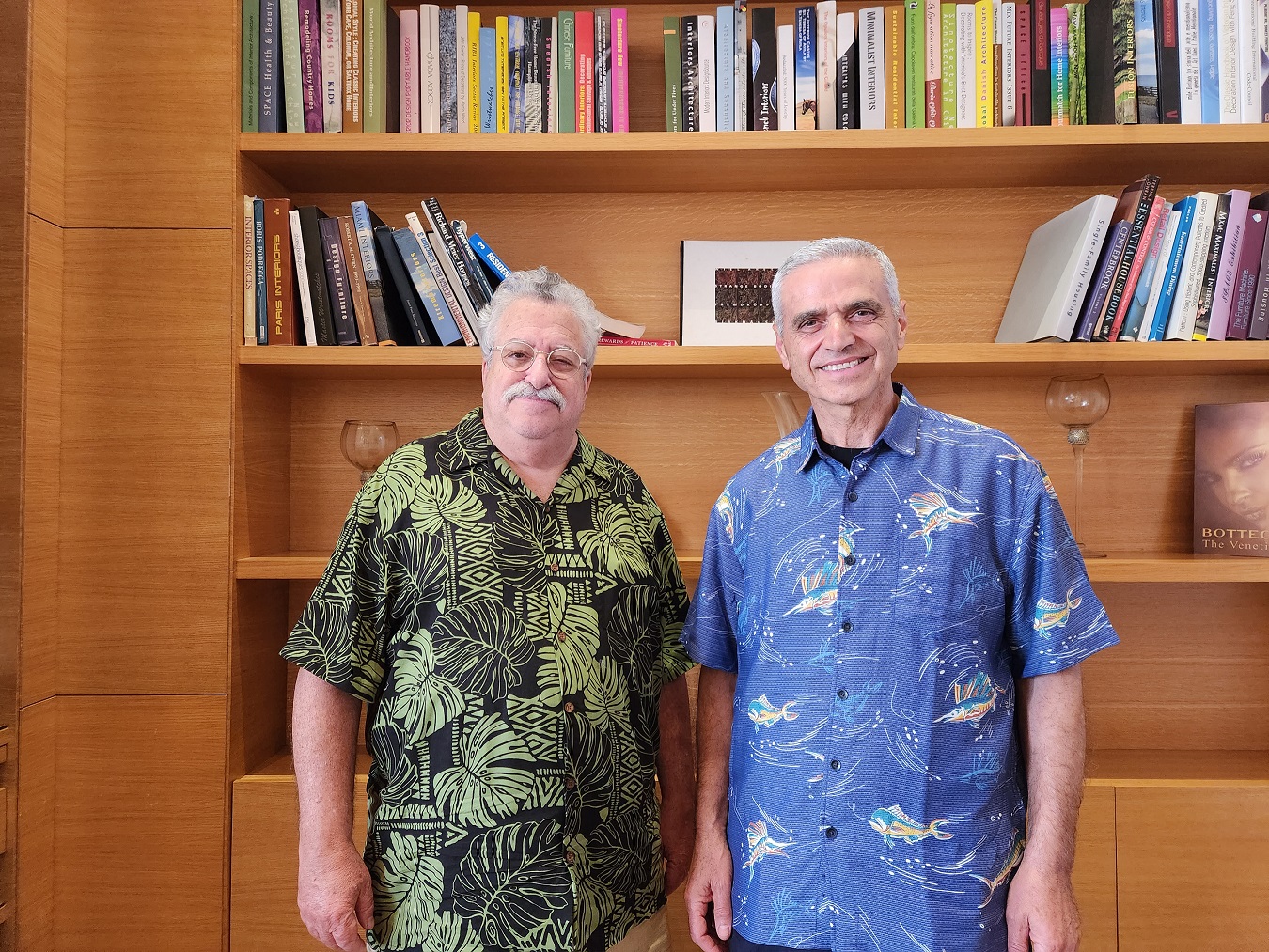 Guam's contracting industry continues to offer opportunities in the islands for companies with the right qualifications.
One such company is continuing to explore those opportunities.
exp. has been doing business in Guam and the region for several years. During a visit to Guam the week of April 24, the group's vice president for exp.'s transportation sector met with the Journal to talk about the company's current work and opportunities it is eyeing. 
Khalil Saba was appointed to exp. five years ago and has a history in both private sector and government work. 
exp. specializes in schools, ports, hospitals, airports, and entertainment. National clients include Disney and Microsoft. 
"What I like about the organization is we're 4,000 people, but we're like a family-owned business," Saba said. "We don't have layers and layers of bureaucracy — which is refreshing for me." 
exp. is divided into market sectors, according to its website. "I'm one of the sector leaders — essentially in charge of transportation," Saba said. "For the most part, we make the decisions for the day-to-day running of the operations. It's our responsibility," he said. "Of course, there are certain things that we consult with the owners on."
The transportation sector has 23 people, predominantly in Southern California, who are involved in a variety of work for clients, Saba said. "We are covering mainly California and transportation. We do a lot of traffic work — traffic modeling, traffic design, construction, program management — which is my baby — where my heart is," he said. 
Saba lives in Redland in Southern California, about 60 miles East of Los Angeles. 
His experience covered program management in his prior appointments. "I'm doing that now for exp.," he said. 
Robert J. Marks, Western Pacific regional manager, represents exp. in Guam and other islands. 
Recent exp. work included the U.S. District Courthouse for the Northern Mariana Islands on Gualo Rai Road in Saipan, for which exp. provided architectural and engineering services. "Recently we were awarded the new training facility at the Northern Marianas College in Saipan; we have a task order IDIQ contract with [Guam International Airport], which is ongoing, and we have a task order IDIQ contract with the Guam Judiciary," Marks said. 
exp. is also currently bidding on the small business design-build multiple award construction contract with Naval Facilities Engineering and Systems Command Marianas, as well as islandwide program management services for transportation for the Guam Department of Public Works. 
The company also has significant work in the region in India, Indonesia, Vietnam, China, and Japan, where it has been established for a long time. "In South America we're in almost every country and in the Middle East as well," Saba said. He said the company is accustomed to working in regions with geo-political tensions as a background. 
exp. is able to draw on group expertise, he said. "We have a great support team. … We have the capabilities to mobilize resources when we need them," Saba said. 
Marks said Guam is familiar to the exp. teams. "We have many employees who have worked here," he said. 
Saba was making his fourth trip to Guam. "Every time I come, I like it more and more," he said. 
Aside from its own team members, exp. often partners with other companies on its projects, Saba said. "We team a lot with local firms," he said. 
During his visit, Saba had a busy schedule, which included meeting with Lt. Gov. Joshua F. Tenorio, department directors of the Government of Guam, various personnel within GovGuam, and potential partners in the business community, he said. 
The company is privately held, and Saba reports directly to Mark Dvorak, president and chief operating officer and Ivan Dvorak, CEO. 
"When I first started, the owners brought up Guam and expressed interest in doing business with the Guam government. They had this goal and — because of my background in program management and my passion for program management — I promised them I would help them pursue potential program management opportunities in Guam and establish a working relationship with [the Guam Department of Public Works] and the Guam government." 
Projects in exp.'s regional multi-million-dollar portfolio cover architectural work, design work, program management, commissioning and more. 
Saba's recent career appointments included those with the engineering company HNTB in Ontario, Calif. as vice president, and as senior vice president with Parsons Corp., variously in the U.S. mainland, Canada, and the Middle East. 
Saba holds a 1987 bachelor's degree in engineering from the American University of Beirut in Lebanon, where he is originally from. He told the Journal that after graduation he worked in Qatar for nine years. "I emigrated to the U.S. in 1987," he said.
Initially he worked with the California Transport Department for 13 years on projects that included highways, freeways, and bridges in the state, moving to Parsons and the private sector in 2005.
Saba said of the work and anticipated work in Guam, "It's exciting for me personally to be involved and be part of this effort, so I enjoy coming."
mbj