BY OYAOL NGIRAIRIKL
Journal Staff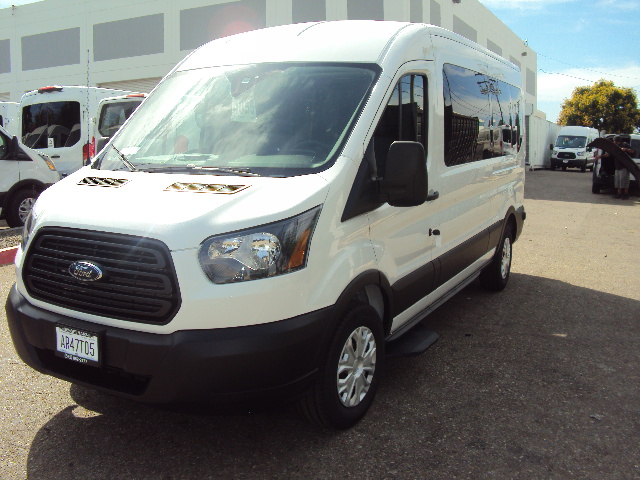 Health Services of the Pacific is adding two medical transportation vehicles to its inventory as the group continues to bring health services to the community, or as is the case here, bring residents to healthcare services. 
One of the medical transportation vehicles is expected to arrive within the next couple of weeks with the second following soon after, according to Ruth Gurusamy, president of Health Services of the Pacific. 
It's an investment that nears the $200,000 mark. The standard vehicle costs about $75,000 to $80,000, which includes the cost of the vehicle and the customization of it to fit the needs of patients, including space for necessary equipment and floorboards that can be properly cleaned after each patient use. And shipping for each vehicle costs about $10,000. 
The second vehicle will be an electric vehicle, Gurusamy said, adding it does cost a little more, but she sais she believes it's a good long-term investment for the company and the community at large. 
"I think as a society we need to look at different alternatives of energy. We've always relied on fossil fuel," she said. "This might be a good test model for businesses, especially ones like ours where we do a lot of driving."
The company did have three vehicles prior to this but they weren't working well so the decision was made to put them aside and focus on getting new ones. 
Gurusamy said the vehicles will be used to transport patients to medical appointments, particularly those who require special care or more room during transport, because they need stretchers or wheelchairs. 
Gurusamy said the decision to invest in medical transportation for patients followed the same path that many of the other services they now provide. 
"It sometimes can take up to two months before they're seen by a provider because of the lack of access to the provider. Stretcher patients are hard for clinics to see because of logistics … we have to structure their patients at certain times of the day so they can make arrangements," Gurusamy said. 
Lisa Mesa, administrator for Health Services of the Pacific, who joined the team in 2014, said their focus is to meet the needs of the island community. 
"We go to them, it's not them coming to us," Mesa said. "Helping them and getting them seen … by clinics and the medical providers."
Gurusamy said when she first started services in 2004 it was focused on home health care. Examples of such patients are those who return home from the hospital and need some additional medical care that their families are unable to provide.
"But what happened was … when let's say the wound is healed and they no longer need special attention, we can stop health services, however, we sometimes realized (that the patient) now needs physical therapy or some other service," she said. And that's why they added rehabilitation therapy to help strengthen or recondition a patient. 
Similarly, Mesa and Gurusamy said they saw the need to help patients, such as those who are bedridden, to access medical treatment. The company will work with providers to schedule patients and confirm logistics of bringing a patient into a facility and situated in room, which isn't always easy.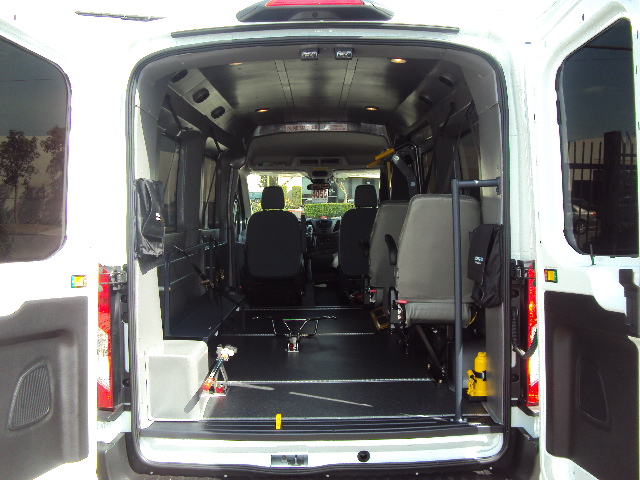 "We started this business to provide services to the community," Gurusamy said. Health Services of the Pacific helps patients whether they are on Medicare, Medicaid or are self-pay. "We've not turned people away. So even those who don't have insurance, we've set it up so they can still get access to healthcare."  
Gurusamy said she started with three registered nurses strictly doing home care for 10 patients. Today, the company has about 125 employees and 236 homecare patients, and provides various services to about 4,000 individuals. 
"We are comprehensive so that we have physicians, nurse, and clinical staff," she said. 
Services offered as part of home health services include management of wounds, diabetes, IV, therapy, as well as physical, occupational and respiratory therapy, hospice services, and bereavement. The full list can be found on their website hspguam.com. 
The duo said their mission has always been focused on service to the community. 
Gurusamy said, "This is our mission; administratively, we have two women as a think tank. We always ask the question, 'Why are we here in this community and what service can we provide?' From the top down that's our attitude."
mbj