BY MAUREEN N. MARATITA
Journal Staff
While the process of stationing the Enhanced Integrated Air and Missile Defense System in Guam has just begun, officials shared some details on what the island can expect.
A press briefing was held Aug. 2 with the first of three Environmental Impact Study Scoping meetings at the Hilton Guam Resort & Spa. The briefing focused on the system for Guam. John M. Bier, program director for the Guam Missile Defense System, Missile Defense Agency; told the Journal the 20 missile sites planned for Guam will be for the defense of the island. Its use for the Northern Mariana Islands is also possible he said, as well as possibly Palau. He said: "It all depends on the trajectory."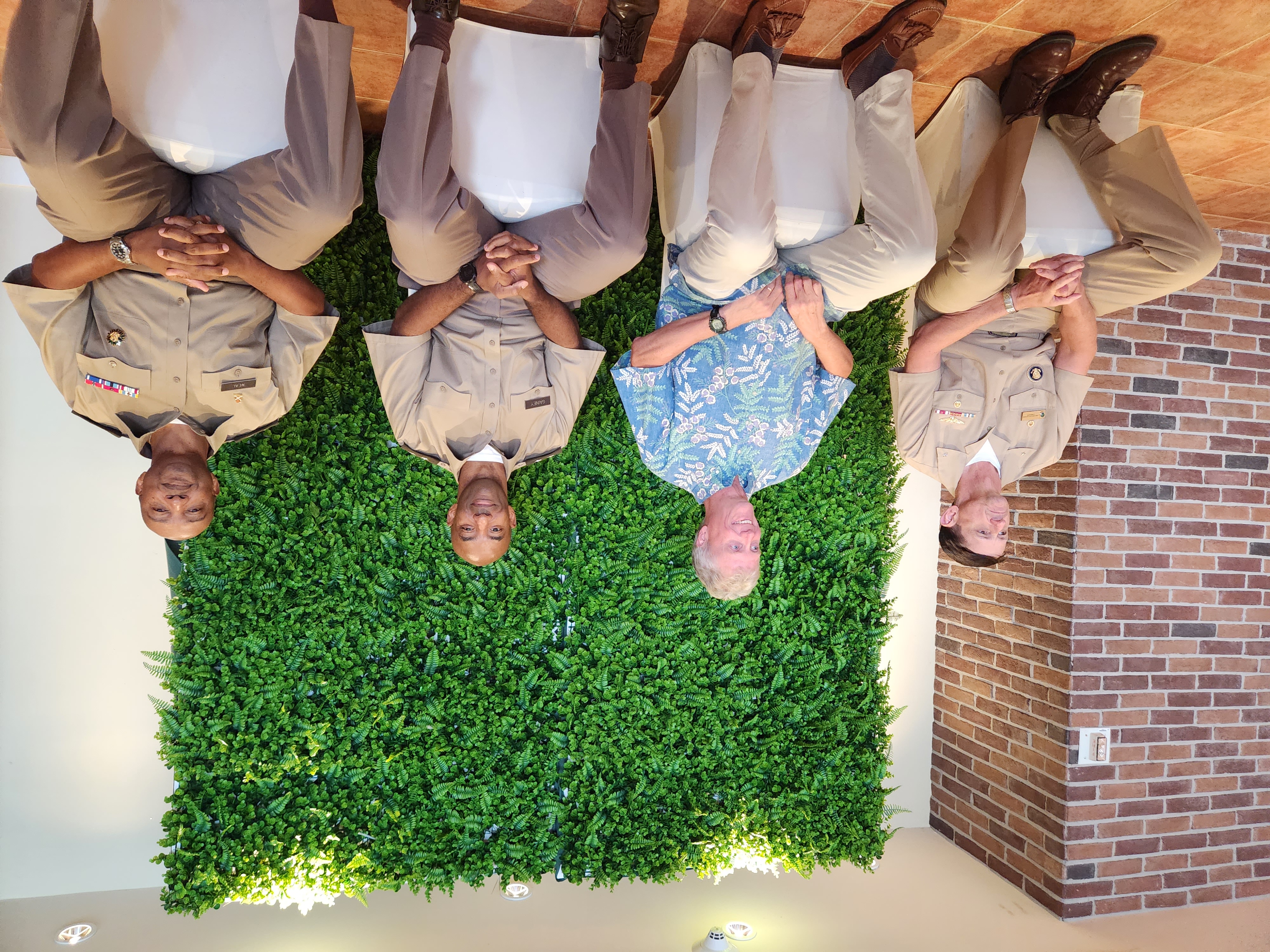 Bier said the missile defense system — which might involve moving a part of the system around Guam — is in response to the threats in the region. "The adversaries — with their advanced threats have the ability to move [or target] around the island."
Maj. Gen. Reginald G.A. Neal, deputy commanding general, U.S. Army Pacific; emphasized any defense of the island was not solely dependent on the missiles. "This is not the only part of the integrated deterrent," he said.
As an example, he referred to the July 17 live fire exercise of a Patriot missile — a surface-to air defense system —

at the Palau International Airport by the U.S. Army 1-1 Air Defense Artillery Battalion. This was the second time in as many years that the army has deployed the missile for military exercises in Palau.
He said the missile system will aim for wide defense in Guam. "It's for … covering the most critical assets … and you have to protect the people."
"We're preparing for a scenario," he later said.
Neal confirmed to the paper the missile sites will require personnel, who will come under joint oversight of the Army and Navy. He estimated about 700 soldiers, 200 support personnel, as well as their families would be stationed on the island.
As to their location, Neal said, "We're looking at barracks." He said the intent was not to impact the community.
The 20 missile sites will require between 900 to 1,000 acres of land. Bier said, "We want to include the maximum in the final assessment." He estimated 95% of that acreage will be on Department of Defense properties, but also said, "There may need to be a buffer zone."
Bier said "with the planned schedule" the Record of Determination for the missile system will be made in the May 2024 time frame, followed by construction in February 2025 with an estimated completion in 2027.
As to how planning will affect Guam, Rear Adm. Gregory C. Huffman; commander, Joint Region Marianas, said: "We're always in discussion with the government of Guam on these issues."
Two further EIS Scoping meetings will be held on Aug. 3 at the Micronesia Mall and on Aug. 4 at the Hagat Community Center.