On Nov. 18, a major marketing campaign will begin with a ribbon cutting and event for an M1 zoned prime property close to Route 3, to be subdivided and offered to buyers in lots.

Pacific Industrial Park is a "40-acre commercial subdivision with 51 lots available for purchase," according to a release sent to the Journal. The property is being sold by Paradise Realty and Empire Realty.

Standard lot sizes include half acre, acre, one and a half acre and two acre lots. Warehouses will also be available for purchase or lease. According to the release, the property is fenced and has utilities

The event is due to feature a ribbon cutting, live music and a raffle and aside from the two real estate companies, is sponsored by Title Guaranty of Guam.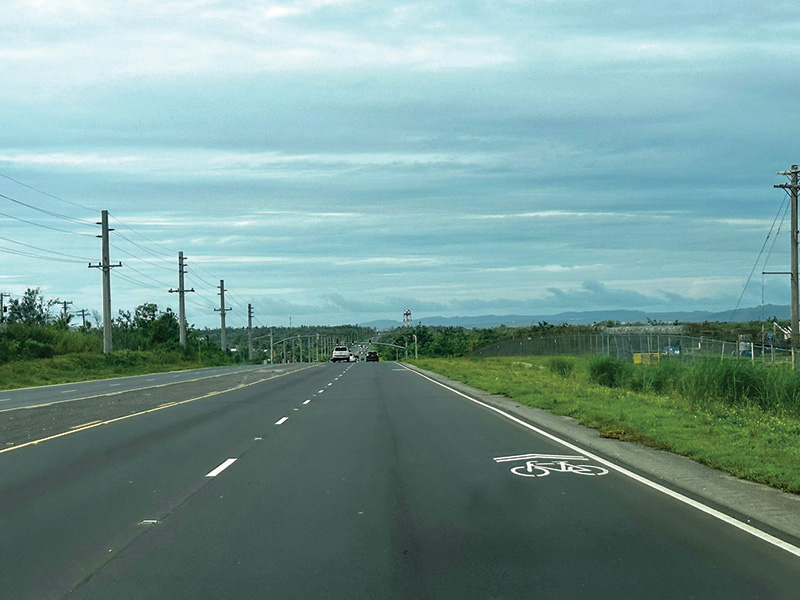 Deepak "Don" and Kiran Sadhwani purchased in March 2015 the then-R2 zoned parcel of land of 148,810 square meters for $3.5 million, which is connected to a smaller M1 zoned lot they purchased in 2013 of 4,047 square meters.

According to Journal files, the Sadhwanis were approved for a tentative subdivision, with plans to develop the land into an industrial park to be named Pacific Industrial Park.

The Guam market is still ripe for investment, particularly along Route 3, which leads to Marine Corps Camp Blaz, despite a slowing of investor appetite for risk.

A major factor in the slow development along Route 3 is the cost of construction, which has skyrocketed, and the difficulty of finding labor for any project. Investors are also skittish about purchasing land at a high cost until those issues show some sign of resolution.

Around 2015, sales along Route 3 ranged from $23 to $110 per square meter. As details on the buildup solidified, businesses and individuals were purchasing property. According to Journal files, Cornerstone Valuation reported multi-million sales, covering about half a million square meters along Route 3 sold within five years.

Other buyers included Dr. Saied Safabaksh, owner of The Village and president of Pacific Medical Group, who purchased properties totaling $1.86 million for 26,941 square meters, according to Journal files.

Wenkun Su and Yulian Zheng purchased in October 2015 the 6,640-square-meter lot adjacent to the three purchased by Safabaksh. Paradise Holdings Inc. and Xi'an Junhui Investment Industry Co. Ltd. share land purchased in October 2015 and April 2014, respectively, in an M1 industrial zone totaling 51,528 square meters. mbj