Nauru Airlines and more in tourism 
Nauru Airlines
added a Boeing 737-800F to its fleet for freight operations. The airline operates four
Boeing 737-300 passenger aircraft, and services to Brisbane, Honiara, Majuro, Nadi, Pohnpei and Tarawa. During the FAA's downing of Asia Pacific Airlines to islands in Micronesia, Nauru Airlines began carrying cargo on routes in the region.
Asia-Pacific airlines saw air cargo volumes decrease by 3.6% in June, compared to the same month in 2022, according to the International Air Transport Association. This was also a decline of 2.5% compared to May, mainly owing to weak demand within Asia markets, although the Asia-North America trade lane saw improved performance.
JCB International Co., Ltd.,
the international operations subsidiary of JCB Co. Ltd., Japan's international payment brand, and its subsidiary T.P. Micronesia Inc., which does business as Lam Lam Tours and Transportation, launched Aug. 7 a second round of "Red Guahan Shuttle Free Ride Campaign" in Guam to run to Dec. 6.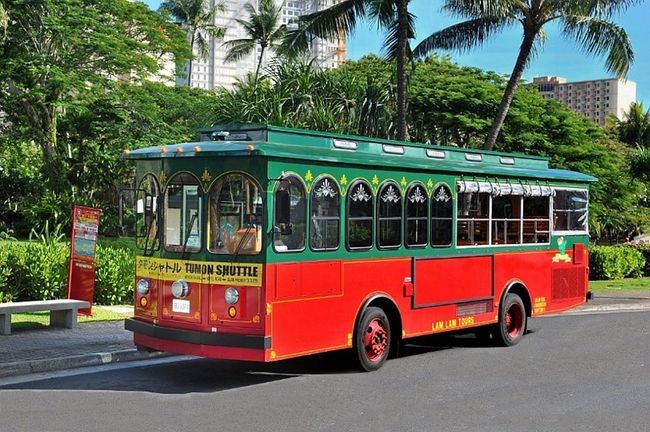 The Red Guahan Shuttle connects Micronesia Mall and Guam Premier Outlets, via the hotel district and will carry JCB cardmembers only, who can present JCB Cards when they board the bus.
Guam saw
10,958 visitors from Japan in July.
Lam Lam Tours offers a variety of routes to malls and island attractions, with a six-hour ticket costing $7, and a three-hour ticket costing $4. Some destinations offer their own transport.
NMI updates:
The Northern Marianas College hosted a groundbreaking for the new $20 million- plus Student Center on Aug. 3. The center is funded by the U.S. Department of Education, the Federal Emergency Management Agency and the U.S.  Office of Insular Affairs. Facilities in the three-story building will include a multi-purpose hall, student services offices, a library, dining area, and a bookstore. Core Tech International is the prime contractor and the design is by Taniguchi Ruth Makio Architects.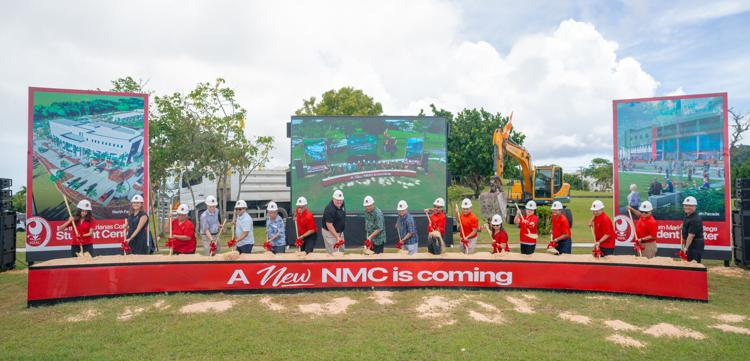 NMC received $35.25 million in typhoon recovery funding of the $305 million the NMI received.





In other NMI news,

the Department of Lands and Natural Resources re-opened the restrooms at the Smiling Cove Marina after 24 years. The Marianas Visitors Authority funded the renovations.



Guam updates:


Monster Auto Corp., which does business as Guam Auto Spot; must produce documents requested in a grand jury subpoena, according to an Aug. 8 ruling in the Superior Court of Guam.



The Office of the Attorney General requested "Any and all Government of Guam contracts to Monster Auto Corp DBA AutoSpot, Government of Guam bid award notifications to Monster Auto Corp DBA AutoSpot, Government of Guam Requests for Proposals to which Monster Auto Corp DBA AutoSpot submitted proposals, Monster Auto Corp DBA AutoSpot proposals submitted in response to Government of Guam Requests for Proposals, and email and letter correspondence between the Government of Guam and




Monster Auto Corp DBA AutoSpot as to all Government of Guam Requests for Proposals and/or contracts, regardless of whether they were awarded to AutoSpot or not, during the time period of January 1, 2019 through the present."





In a Motion to Quash, Monster Auto Corp. argued that the grand jury cannot issue a subpoena, that the subpoena was vague … and ambiguous and that the subpoena created an undue burden on the company due to a short time frame. The court refuted all points, saying that the grand jury's subpoena was exploratory in nature, and that the company had been granted an extension.





The Government of Guam

has confirmed – as the Journal first reported – that it will be self-insuring for the GovGuam Group Health Plan and retaining a Third Party Administrator.



According to an Aug. 8 release from the Office of the Governor, "

Instead of paying premiums to off-island insurance carriers who control the review and payout of claims, this model ensures that our government retains control over premiums and the claims process. Though we currently contract with local insurance companies that our people are familiar with, the reality is these local companies serve as brokers for large off-island insurance groups. These local companies sell and administer insurance policies on behalf of these off-island insurance groups, effectively acting as third party administrators for these carriers."





The government expects to lower premiums and offer more benefits once reserves are built up, the release said.





Sen. Tina Rose Muna Barnes, chairwoman of the Committee on Human Resources of the 37th Guam Legislature; wrote to Edward Birn, director of the Guam Department of Administration; asking for his availability for an oversight hearing on the fiscal 2024 health plan. Barnes said she had heard that some providers in Guam will cease accepting government employees and retirees and wants to address those concerns.



The U.S. Department of Labor's

Occupational Safety and Health Administration

has returned to "normal enforcement operations" in Guam in the aftermath of Typhoon Mawar, according to an Aug. 7 release.




 


A ribbon cutting was held at Guam Community College Aug. 7 for the

$1,35 million

4,300 square-foot concrete Student Center canopy. Designed by Taniguchi Ruth Makio Architects and constructed by BME & Sons, the project was funded by Higher Education Emergency Relief Funds from the U.S. Department of Education and the Office of the Governor.



In other GCC news, the college

is one of six nationwide awarded a digital and mobile enhancement grant of $150,000 from the

Lumina Foundation

. The funding is intended to support community colleges in improving their capacity to engage and enroll potential students through enhanced digital presence, mobile design, and accessibility. GCC will use the funding to update the College's website and move to a mobile-first experience on all its digital platforms for its students and community members.



A search and rescue operation continued Aug. 7 for a 50-year-old male snorkeler who went missing near Tanguisson Beach on Aug. 6. The U.S. Coast Guard Cutter Oliver Henry, a National Guard UH-72 Lakota helicopter, the Guam Fire Department and the Guam Police Department are taking part in the search. mbj