by Althea Engman
Journal Staff
New businesses continue to open in Guam, with a variety of products.
If you are looking for a unique and personalized gift and party favors, Art Nouveau is now located at Guam Premier Outlets.
"Dedicated to creating unforgettable moments on special occasions, we take pride in crafting gifts that leave a lasting impression, whether it's a stunning bouquet, a thoughtful giveaway, or an exquisite money box, our creations are brimming with love and passion," said Maricel Maximo, owner.
He said Art Nouveau was inspired by the artistry of the founder's late son, Art, and that the small business was "born out of a desire to share their creativity with the world, infusing them with the same level of imagination and innovation that Art himself possessed."
Art Nouveau started as a tiny store nestled next to Memories of Guam where it showcased the essence of Art Nouveau, eventually moving to its location by the GPO food court.
Art Nouveau now consists of a close-knit team of three "committed to making your special occasions truly magical,", he said.
The business mission is to cater to your every need and to celebrate the artistry behind the creations. Maximo told the journal that "whether a customer seeks a heartfelt gift or needs guidance on selecting the perfect present, the team is there to make your gifting experience extraordinary."
He said what sets them apart is "the dedication to personalization and customization of each item." Items range from bouquets to party favors, anime figures and toys for children, as well as other home essentials.
Art Nouveau is open seven days a week from 10 a.m. to 9 p.m.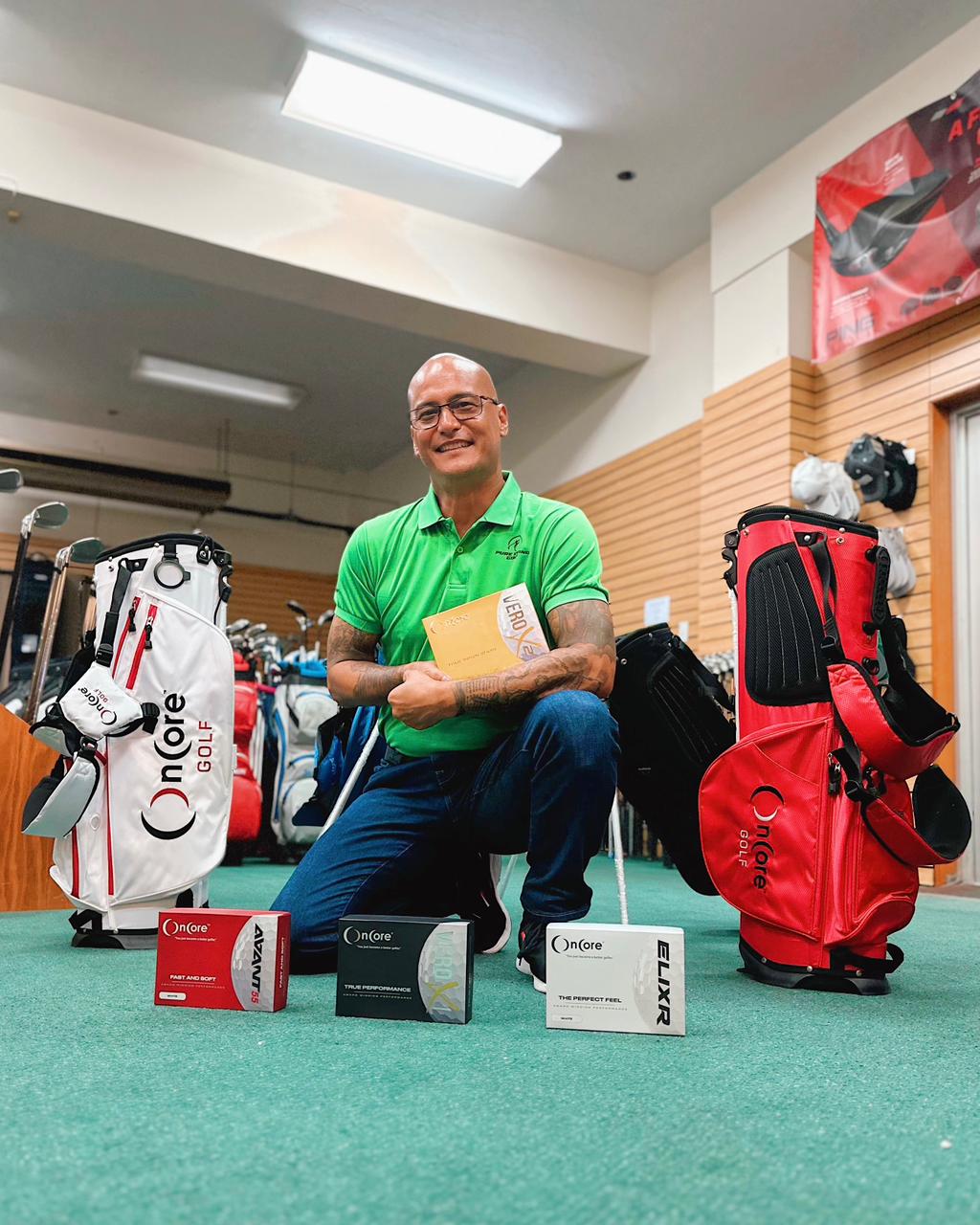 Established in March 2023, KND Trading PSG supplies wholesale golf products to golf retailers, golf courses and other sports related retail businesses in Guam, Saipan, and now the Philippines.
KND product lines include OnCore golf balls, Rife golf clubs, and Majek golf clubs, as well as DFT and Heater irons and FIT-Me Gloves. Ken Duenas, owner of KND Trading PSG and Pure Swing Golf, said some products can be personalized.
As to availability, he said, "Individuals interested can get most product lines at Guam's local pro shop, Pure Swing Golf."
OnCore Products can also be purchased at The Country Club of the Pacific, Duenas said and "by October 2023 several other retail outlets."
For those looking for a place to make their dreams come true, be their own boss, and start a business, a new building in the heart of Tumon, across the Acanta Mall is now looking for tenants to fill space.
Yu Property LLC's building is about 6,000 square feet in total, with spaces available on the first floor of about 3,000 square feet, at a cost of $3.75 a square foot.
For leasing inquiries, contact Ramon Puangco or Suki Sul at Real Estate Guam on (671) 888-2100 or (671) 482-3336.
mbj