Outgoing Joint Region Marianas Commander Rear Adm. Benjamin R. Nicholson formally introduced CNMI Gov. Arnold I. Palacios and incoming JRM Commander Rear Admiral Gregory C. Huffman on Friday, June 16.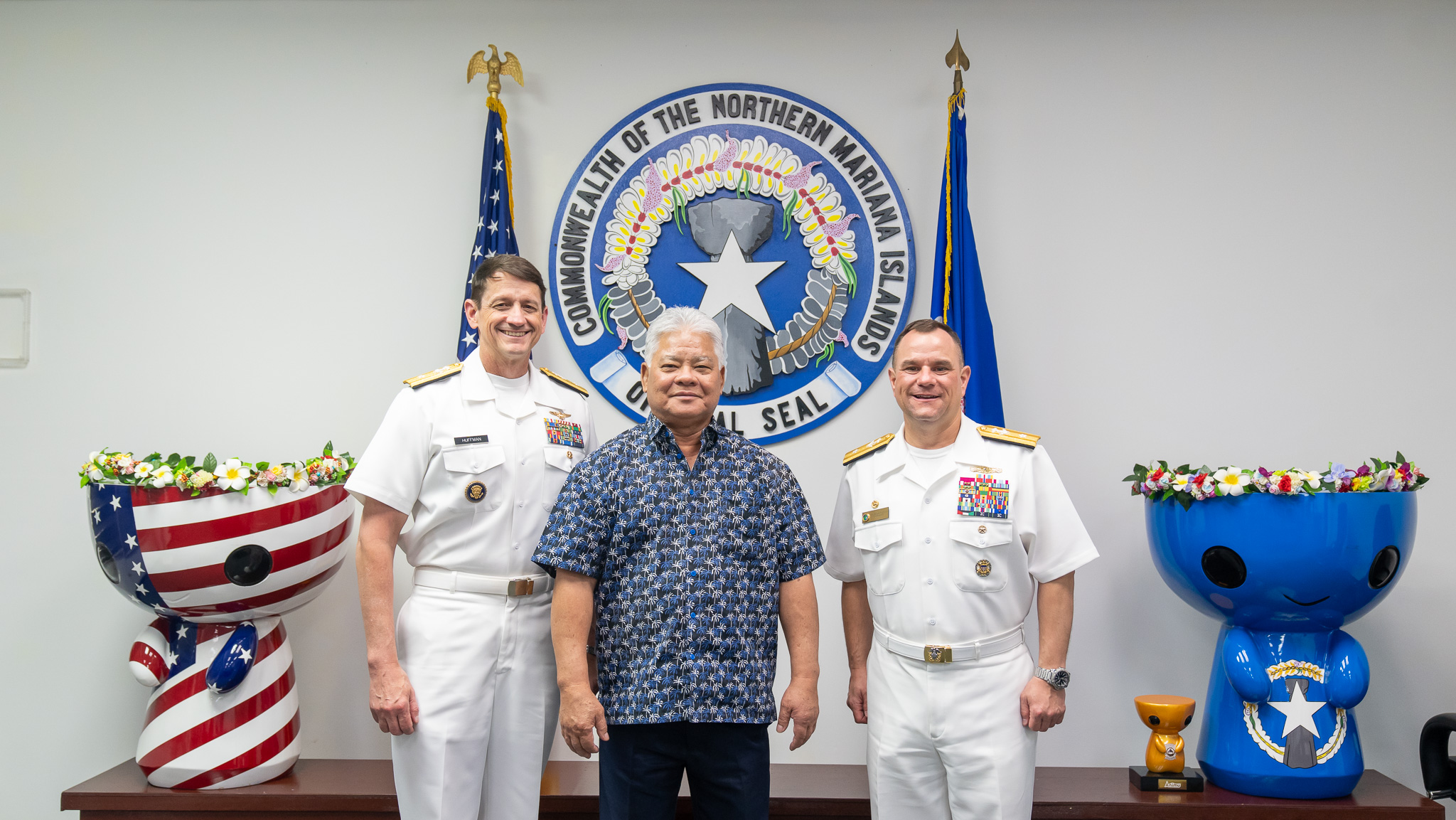 According to a press release, Palacios expressed his appreciation for the expanded partnership and increased communication between the CNMI and JRM and wished outgoing JRM Commander Nicholson the best in his future endeavors.
The governor also congratulated Rear Admiral Huffman on his new position as incoming JRM Commander and reiterated the valuable partnership that JRM has provided to the Commonwealth, especially during the aftermath of Typhoon Mawar in Rota. Both stressed the need for continued collaboration between the CNMI and JRM."
$33K for Northern Marianas College
Northern Marianas College will receive $330,576 from the Compact Impact discretionary funding for the Commonwealth of the Northern Mariana Islands, the Office of Insular Affairs announced on June 16. mbj