Admiral for Joint Region Marianas announced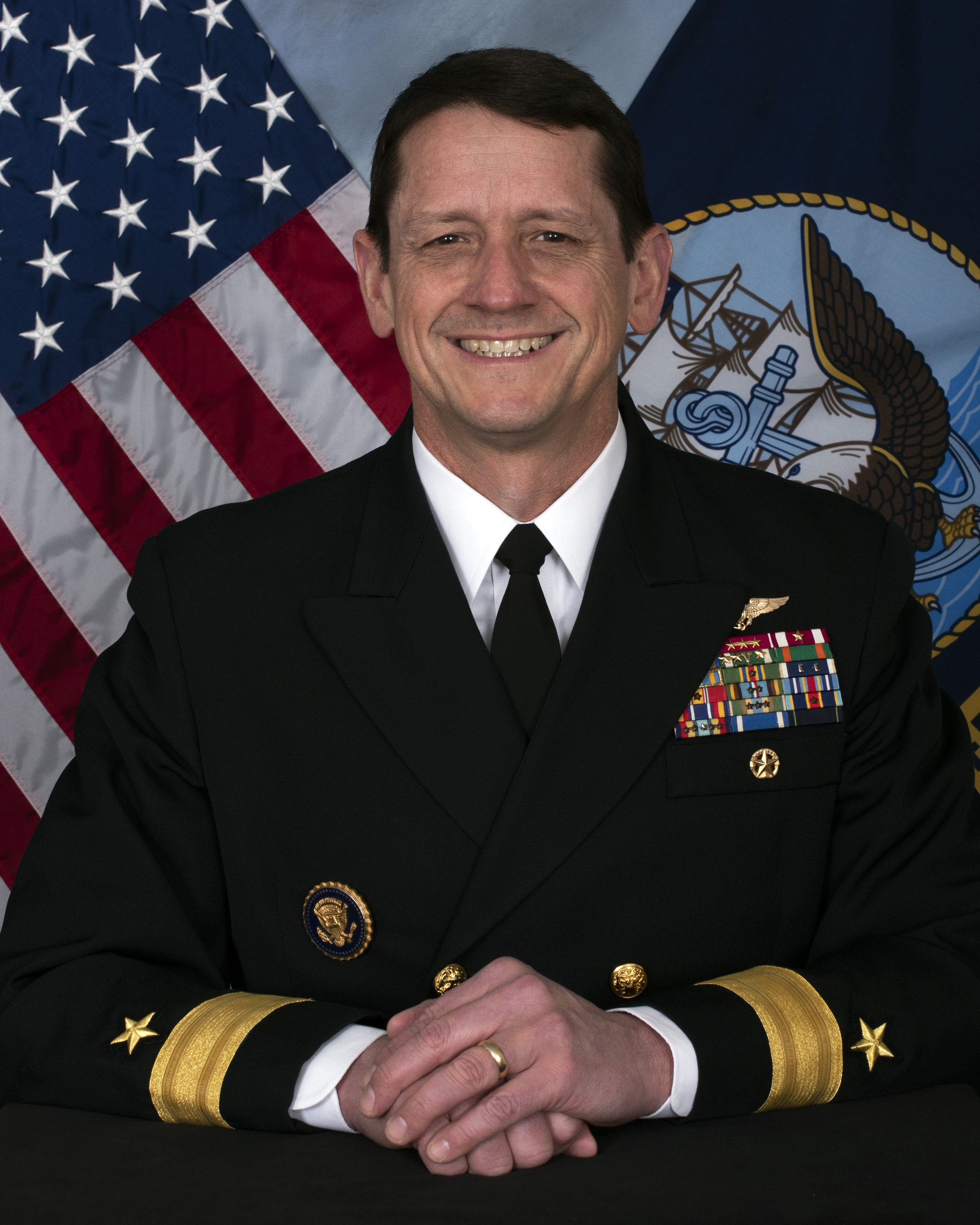 Rear Adm. Gregory C. Huffman has been named as "senior military official" for Guam, the Northern Mariana Islands, the Federated States of Micronesia, Palau, and the "U.S. Indo-Pacific Command," according to an April 28 release from the U.S. Department of Defense. Huffman is currently serving as the commander of Carrier Strike Group Twelve, Norfolk, Va., a command he assumed in June 2021.

Huffman completed multiple deployments aboard ships that included the carriers USS Kitty Hawk and USS George Washington, and commanded the USS Green Bay from June 2013 until August 2014 and the USS John C. Stennis from February 2016 to August 2018. A naval test pilot and instructor, during his career he flew combat missions over Bosnia, Kosovo, Iraq and Afghanistan.

He is a 1989 graduate of the U.S. Naval Academy. He holds a 1989 master's of arts in history from the University of Maryland and a 2000 master's of science in aviation systems from the University of Tennessee.

Huffman holds multiple service medals and awards, was named Strike Fighter Wing Atlantic F/A-18 Pilot of the Year for 1996 and won the Mike Longardt Leadership Award in 2001. He is the son of a career naval officer, according to his biography.  For further biographical details, see https://www.navy.mil/Leadership/Flag-Officer-Biographies

According to Journal files, Rear Adm. Benjamin R. Nicholson – who is leaving in June, is being assigned as commander, Expeditionary Strike Group Two, Norfolk, Va.  Nicholson is currently the U.S. Indo-Pacific Command representative. He is also commander, U.S. Naval Forces, Marianas and commander, Joint Region Marianas. Nicholson was assigned to Guam in 2021.

In other news related to the U.S. military, wherever a new hospital and medical campus will be, it won't be at Eagles Field in Mangilao.

Gov. Lourdes A. Leon Guerrero, said she will not ask for another extension to a lease from the U.S. Department of Defense for that property, in an April 30 release. Sen. Therese M. Terlaje responded on the same date, saying the 37th Guam Legislature had too many questions that remained unanswered about that lease. Douglas Moylan, Guam's attorney general, said he would not sign off on the lease.

Northern Mariana Islands updates:

The administration of Gov. Arnold I. Palacios and Lieutenant Gov. David M. Atapang has made several moves as it settles in.

Millions of federal dollars on infrastructure projects are often stalled, pending regulatory review, the Office of the Governor said in an April 27 release, committing to the process of reviewing permitting processes and a One Start Permitting Process.

The Division of Fish & Wildlife, the Division of Coastal Resources Management, the Historic Preservation Office, and the Division of Environmental Quality, recently renewed their One-Start Memorandum of Agreement, according to the release.

"One-Start is a streamlined permitting process aimed at ensuring efficiency and timely review and approval of land-clearing permits. It allows applicants to submit the application at DEQ with all the necessary requirements, such as the site map and land title, and route those copies of the application packet to other regulatory agencies for review. Once completed, DEQ then issues the permit with agency conditions that permittees must adhere to.

"Through the One-Start permit, permittees are assured that all regulatory requirements from CRM, HPO, DFW, DEQ, and their respective federal counterparts have been met, and land clearing may commence. The prerequisite of the One-Start permit is the Zoning permit," the release said.

The NMI Department of Labor – Division of Employment Services provided an update regarding job vacancy announcement data trends. The division plans to issue reports on a quarterly and annual basis. 

For the first quarter of 2023, 435 job vacancy announcements were posted on the Department's website. Of those, a total of 4,096 job openings were advertised. A monthly breakdown of the data showed the month of January had the highest number of openings at 1,943, followed by February at 1,560 and March at 593.  

The top ten most sought-after occupations were:
1. Construction and Extraction – 2,543
2. Installation, Maintenance, and Repair – 457
3. Building and Grounds Cleaning and Maintenance – 251 
4. Production – 203
5. Food Preparation and Serving Related – 175
6. Personal Care and Service – 117
7. Healthcare Practitioners and Technical – 108
8. Transportation and Material Moving – 41
9. Office and Administrative Support – 40


Gov. Arnold I. Palacios signed into law on April 25 a revised budget bill for NMI government operations for the remainder of fiscal 2023, together with an updated spending plan. The total local revenue and resources available for appropriation is $121.6 million, after earmarks and transfers. Due to an overcommitment of federal funds by the previous administration, the current administration earlier said that revisions and austerity measures to include a reduced government work week would be necessary.

According to the Commonwealth Ports Authority, both lease amendments affecting the fuel pipeline's path in Phase 2 of the Tinian Divert Airfield have now been signed by all parties, the authority told the Journal in an April 28 email. The CPA did say that the documents still have to be recorded. According to Journal files, Black Micro Corp. – an affiliate of Black Construction Corp. was just awarded the $221.69 million Phase 2 contract, which has the potential to reach $225.67 million if all options are exercised.

In other Tinian news, the Department of Public Lands announced a moratorium on the issuance and/or acceptance of homestead applications under the Tinian Agricultural Homestead Program, effective April 27. "There are currently over 422 pending agricultural applications received by DPL; however, because of the reduced availability of public lands, DPL will be assessing the availability of public lands for agricultural homestead purposes. This Notice allows DPL additional time to seek and explore suitable areas for agricultural activities for future accommodations," a release said.
For further information, contact the DPL Tinian District Office at (670) 433-9245 or email [email protected].
Guam Department of Revenue and Taxation – by the numbers and more

Marie P. Lizama, deputy director of the Guam Department of Revenue and Taxation shared an update on the department's progress at the Guam Chamber of Commerce's membership luncheon on April 24 at the Westin Resort Guam. "There's so much still to do," she said.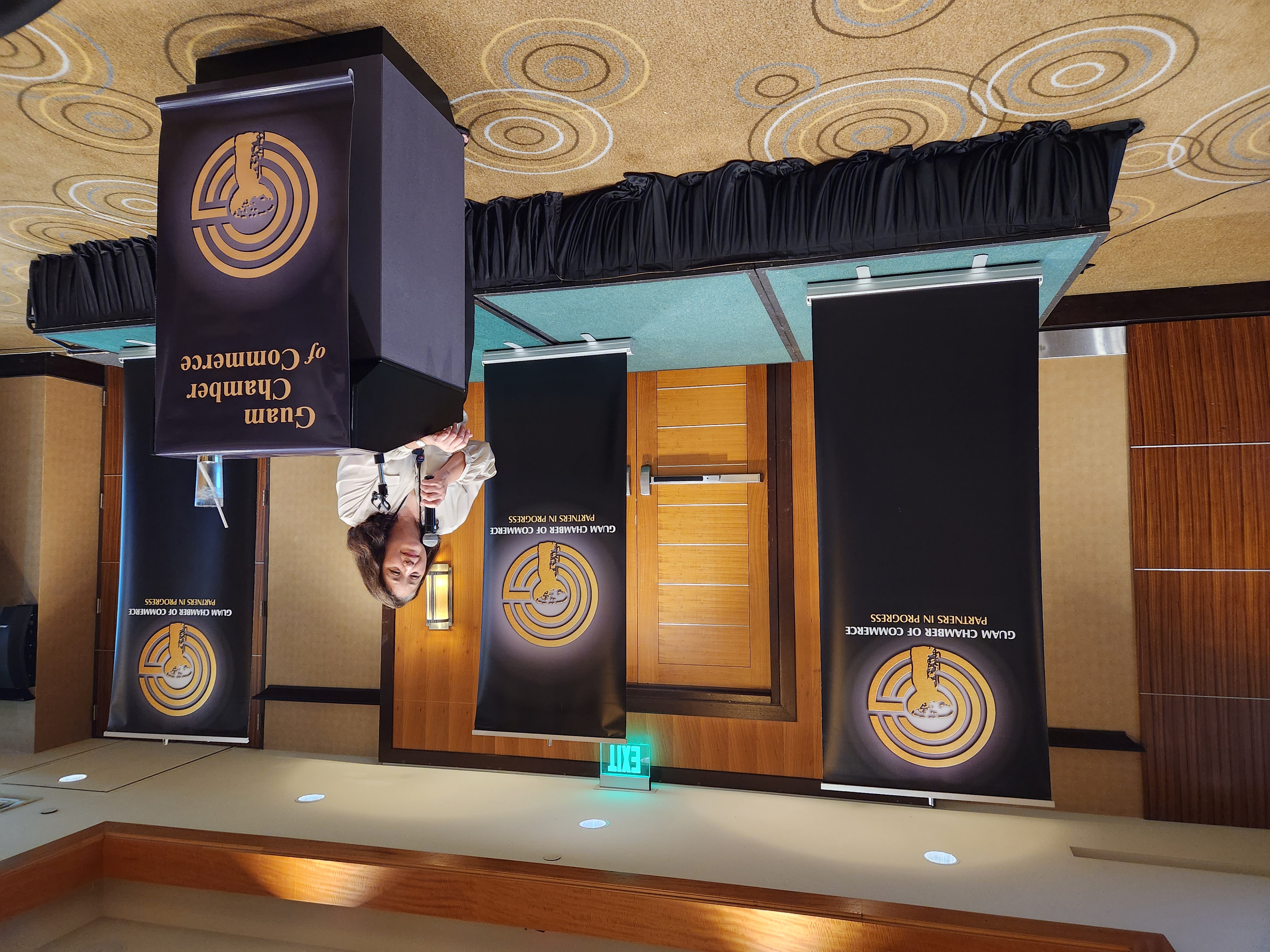 Rev&Tax statistics:
Processing of drivers licenses – 220 per month, on average
Vehicle Registration for fiscal 2022 – 53,036, generating fees of about $2.1 million
2023 income tax filings – 33,612; 29,970 were early filers, year to date
On sale and off-sale beverages – 15 citations issued, attracting $15,000 in fines and seizure of alcohol

Rev&Tax is looking at pre-registration for renewals and replacements for the Motor Vehicle Division, to "avoid errors in names, etc.," Lizama said. "Las Vegas is going to launch a drive-through – we're kind of interested in that."

As to the Regulatory division, which includes the Business License Permit Center and the process on www.guamtax.com, Lizama said, "We understand that there needs to be a bit more clarity to search the information."

Staff shortages have affected the department, she said. "We have a team of two that go to bonded warehouses for tobacco. … We're not collecting a single cent on tobacco."

About staffing levels, Lizama later said that the department has long-time employees and new employees. "There's a big gap in the middle. We've taken some steps to promote people.
Like everywhere else in the nation, we're having a problem with recruitment and retention."

Members had questions for Lizama which related to
E-filing expansion and whether Rev&Tax could accept PDFs from accounts rather than the return having to be done to comply with the departments system

When the tallying of new car sales figures – on hold since August 2020 – would resume

Whether rentals such as Airbnb vacation rentals were having tax collected

whether the Cock Pit Licensing Board still exists,

Lizama shared how to reach the department, and said the department's systems were "antiquated," to include its phone system.

For your diary:
May 6: Guam Chamber of Commerce 99th Anniversary Gala, Dusit Thani Guam Resort – some seats still available. See https://business.guamchamber.com.gu/event