Christopher K. Felix, president and principal broker of Century 21 Realty Management Co. Inc., took the definitive step of investing in Guam and committing to the island in February 1983 when Realty Management Co. purchased the assets of Calvo Management Co. – a company that he had worked with as general manager and principal broker since 1975. Always a team-builder, Felix said the staff were happy to join the new company. "The five or six people went with me."
His professional career took another leap when Realty Management purchased a Century 21 franchise in December 1985. Felix had taken the time and effort to the perception of the Century 21 brand before aligning himself with the franchise, which is one of the largest real estate servicing companies in the world.



He said one of the reasons was that during the mid-1980s – when Japanese corporations were ripe for investing, Century 21 was well established in the country, and the Guam franchise could take advantage of that connection.
"By 1989, we had the No. 1 Century 21 agent," he said.
Felix had two minority shareholders in Century 21 – Linda Jones and the late Judith R. Booth, who was recognized as a Guam Business Magazine Businesswoman of the Year Lifetime Achiever in 2017. "They went with me as agents and partners," Felix said. Both sold their shares back to him – when Jones left the island and when Booth retired.
The current leadership team is comprised of Felix, his daughter Dominique Rose Felix-Leon Guerrero as vice president and associate broker in charge and Mia Grumo as comptroller.
The late Rosario Tamares Felix – known to all as "Rose" and wife of Christopher Felix, began working at the company as an accountant, later taking the title of controller.
The pair were a perfect match professionally as well as personally. Felix said, "I was tomorrow; she was yesterday and today." Felix also said her steady influence was important. "She kept us going."
Felix-Leon Guerrero, who brought her experiences from off-island to add to the strength of Century 21, nevertheless said that she learned from the skills of both her parents. Felix said while he is shy by nature, he enjoys interacting and getting to know people. "He was born with the gift of interpersonal skills," his daughter says. "My mom was detail oriented."
C21REMCO has grown from strength to strength and remains one of the largest real estate firms in Guam in terms of its portfolio.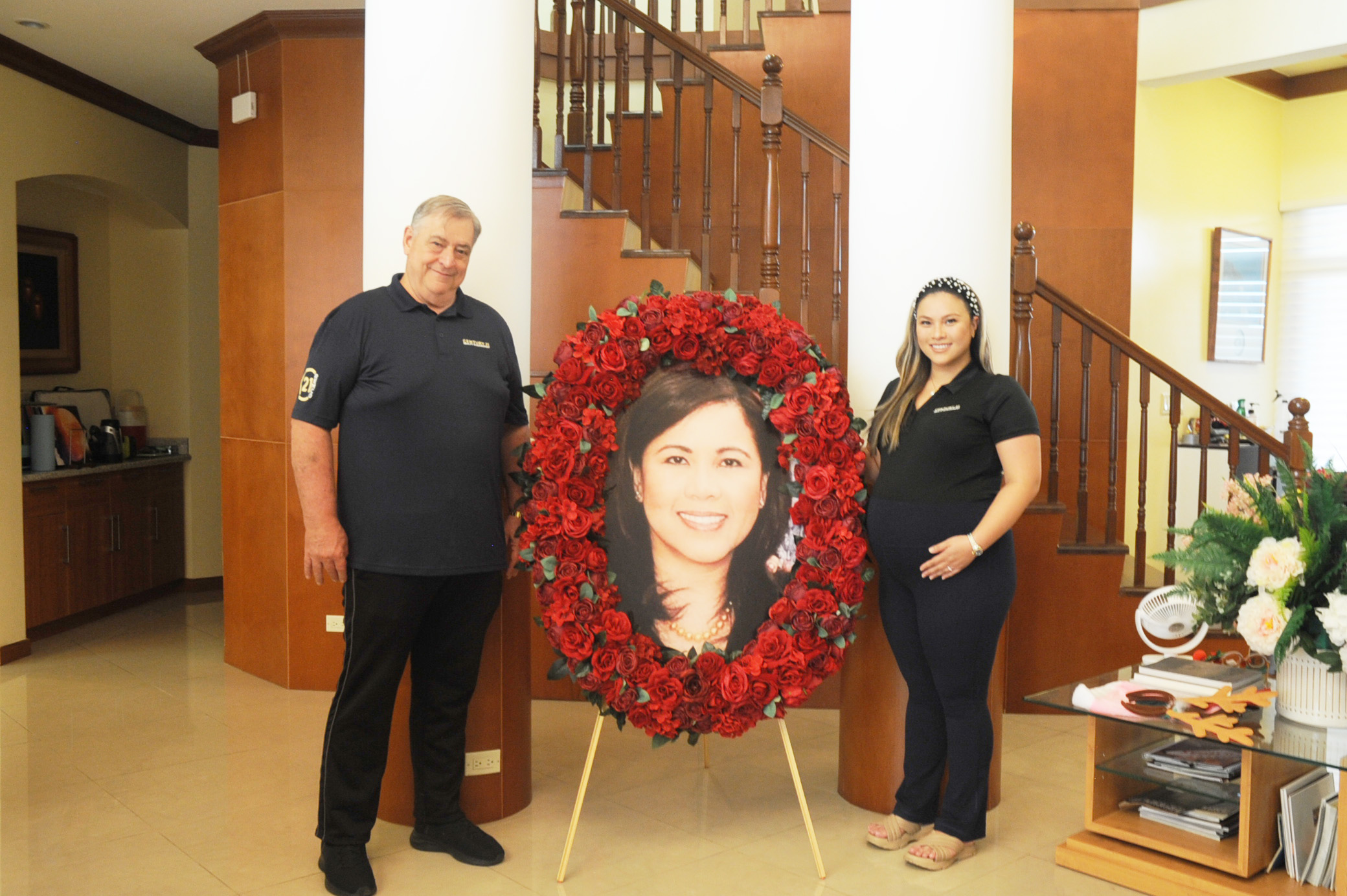 To date, the company has been responsible for more than $650 million in real estate transactions and has sold more than $450 million to Asian investors. In addition, C21REMCO manages more than 40 condominium complexes for their homeowners' associations and board of directors – representing more than 1,300 units and more than $3.5 million in common area fee collections and more than $250 million in property values.
On the commercial side, the company manages 250,000 square feet of industrial properties, 300,000 square feet in office and retail buildings and more than 200 rental units with a combined annual collection of more than $10 million and an aggregate market value of more than $52 million.
 Felix said, "We are one of the few companies that have fidelity bonding for our property management and real estate agents."
C21REMCO's employee numbers have also experienced growth in recent years – increasing from 12 to 13 employees and seven realtors prior to the pandemic to a medium-sized business of 20 fulltime staff and 10 realtors. The company can also be proud of the fact that it has a number of longtime employees who have been with the company for decades.
The reason Felix remains in real estate is simple, he said. "Being a professional in real estate is my passion." When he concludes a successful deal and both parties are happy, he said "There's nothing like the feeling that gives me. That's my goal in every transaction."
Felix not only built up his expertise and certifications through the years, but led the C21REMCO team by example in supporting civic organizations in Guam and being part of not only C21REMCO but the National Association of Realtors®, raising Guam's reputation in the organization at the same time. He has not only given freely of his time to train realtors, but to the boards of the Guam Association of Realtors®, the Guam Chamber of Commerce and the University of Guam, as well as authoring and updating books on Guam's real estate law.
Felix-Leon Guerrero represents the company at GAR and is currently its vice president and Treasurer-elect. She was recently accepted into the NAR 2024 Leadership Academy and has served on and chaired committees since becoming a Realtor®.
Felix said Guam has been good to him. Through the years he has found diverse ways to support the island. He said, "How can you be a part of a community without giving back?" mbj