BY JULIAN RYALL
Japan Correspondent
TOKYO, Japan — Airlines that suspended or drastically cut back on routes to the Marianas Islands from Japan and South Korea at the height of the coronavirus pandemic are reinstating their services, with Japan's travel industry expressing optimism for outbound demand in the coming months.
Industry analysts suggest that the numbers of South Korean travelers vacationing in Guam and Saipan is already approaching levels seen before the pandemic effectively shut down international leisure travel in the early months of 2020.
Tokyo has been more cautious in relaxing its travel regulations and anyone arriving at air or sea ports in Japan is still required to provide paperwork showing their vaccination history and download a health data app on their mobile phone, but the authorities are due to further relax the rules on May 8 when the government officially downgrades the coronavirus from a category two health threat to a level five infection, the lowest on the Japanese scale.
That is welcome news at airlines that have struggled to fill seats and continue to operate routes for the past three years.
South Korea's Asiana Airlines is also keen to return to the Marianas Islands, with the Seoul-based carrier announcing in mid-March that they will resume direct flights from April.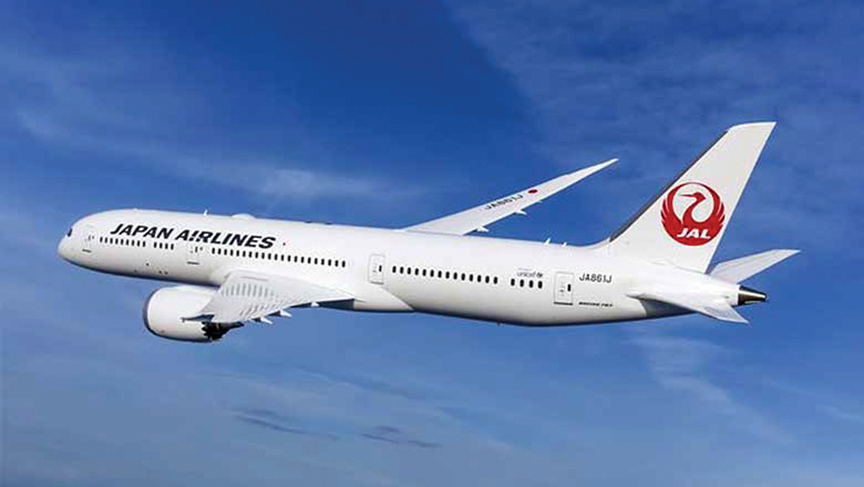 Asiana intends to operate four weekly flights to Saipan from Incheon International Airport, which serves the Seoul metropolitan region, from April 27. In anticipation of high demand through the summer season, the flights will be operated daily between July 1 and Aug. 27.
Visitor numbers from South Korea have already rebounded, with around 12,000 arrivals in February, up dramatically from just 2,821 in the same month last year, according to the Marianas Visitors Authority. By the end of fiscal 2023 in September, the number of seats available on flights from South Korea is projected to recover to around 80 percent of the number that were available before the pandemic.
Jaemin Han, a spokesman for Asiana, said the airline has high hopes for the route.
"The Incheon-Saipan route has been in operation for more than 30 years since its launch in May 1992 and, even during the pandemic, Asiana airlines continued its efforts to connect passengers through the travel bubble agreement," Han told the Journal.
"As the only full-service carrier on the route, Asiana Airlines will strengthen our competitiveness by providing differentiated services from low-cost carriers and cooperating with related organizations, including the Marianas Visitors Authority," he added.
Japan Airlines is also stepping up its presence in the Marianas, with additional flights added to its Guam operations during the Golden Week vacation period in the first week of May and then again throughout the summer vacation months.
JAL is a little more cautious than its rivals, however, with spokeswoman Miyuki Ito saying, "We believe internally that the pace of recovery in tourism demand for routes to both Guam and Hawaii is slow and that it will still take some time before they fully recover to the same level as before the coronavirus pandemic."
Specialist travel agents in Japan are more upbeat, however.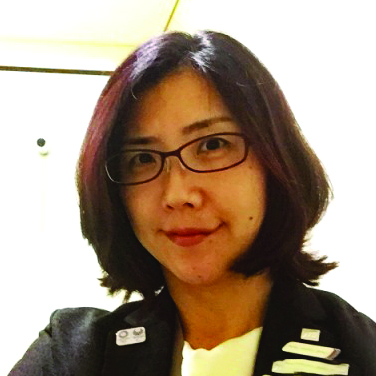 "We recognize that Micronesia is a destination where demand is expected to grow as more flights are added," said Kaori Mori, a spokeswoman for domestic travel giant JTB Corp. "In particular, Micronesia has a higher percentage of customers searching for information about traveling with children than Hawaii, making it a destination-of-choice as a first overseas vacation for families with children."
JTB launched a number of family-oriented products for departures from April, including its "Recommended for family travel with children! Guam!" program.
"These products were received very well from the first day they went on sale, and that gives us high expectations for the future," Mori said.
Japan's outbound travel sector is working hard this year to promote overseas destinations, with the Japan Tourism Agency drawing up a series of policies that are designed to encourage as many as 20 million people to travel abroad this year

—

the level that was last seen in 2019.
The agency is strengthening its ties with partner countries and signing MOUs to promote the destinations and has launched strategic campaigns targeted sectors of the travelling public, such as family vacationers and senior travelers. It is also promoting educational tours to foreign countries and highlighting health and safety initiatives introduced at destinations.
The agency is working with the Japan Association of Travel Agents, which is expressing optimism about rising outbound figures.
"I am confident that we will see a recovery in sales figures, specifically for the Marianas Islands routes, for this summer," said Shoji
Komoda
, deputy general manager of JATA's Outbound Promotion Division.

"The mandate on people wearing a mask in public places has finally been lifted in Japan and the virus is due to be downgraded to the fifth level of danger from May 8," he said. "I think a lot of people will look at those two decisions and change the way they think about safety when they travel overseas.
"We are already seeing increasing demand for overseas travel as people realise that it is safe and I am confident that is going to increase in the months to come," Komoda said.
There are, however, some hurdles that still need to be overcome, he admitted. The price of flights is still higher than before the pandemic, which is a concern for consumers in Japan who are seeing prices for fuel and staple foodstuffs rising due to the lingering after-effects of the economic cost of the pandemic and the ongoing conflict in Ukraine.
Another concern is the yen, which remains relatively weak against the dollar, further pushing up the cost of a vacation in Guam and Saipan.
Yet the Mariana Islands have a number of advantages over other rival holiday destinations, he said.
Japanese are attracted by the spectacular beaches and pristine natural environment, the short journey time and the wide range of outdoor activities that are available, from golf to parasailing and a whole host of water sports. There is also a sense of familiarity for many with a destination where they and their families have been repeat visitors through many years.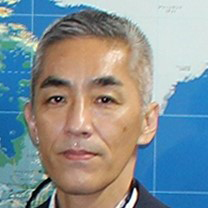 "We are actually seeing younger generations of Japanese becoming the driving force of our outbound sector, with women in their 20s and early 30s driving demand for overseas travel, including to Guam and Saipan, in the years immediately before the pandemic," Komoda said. "I expect that trend to continue in the years to come and it's a large and important sector of the travelling public here."
As the Journal earlier reported, from March 26, United has significantly ramped up flights on all routes between Guam and Japan — Tokyo's Narita airport, Nagoya, Osaka's Kansai International and Fukuoka — for a total of 56 flights a week.

The schedule includes an additional morning flight and a Sunday evening flight.
"As we increase flights, we are also closely monitoring the demand," Samuel V. Shinohara, managing director for United for the Micronesia region; said at the time. "Our goal is to fully restore our Japan schedule and add routes as travel demand increases."
United also offered a sale for clients from Guam and Saipan, though industry sources said that was also to secure passengers on the routes before competition entered the market.
Komoda has met with both the Marianas Visitors Authority — when that tourism authority sent a delegation to Tokyo in July 2022 — and the Guam Visitors Bureau.
He travelled to Guam in February for talks between JATA and representatives of the local travel industry and applauded the efforts that GVB and MVA have gone to in order to win back travelers.
"It is clear that they are working hard to reach out to Japanese travelers, who would receive a very warm welcome," Komoda said. "We intend to work closely with them to effectively achieve that aim." mbj